Sep 30 2011 10:54AM GMT

Profile: David Scott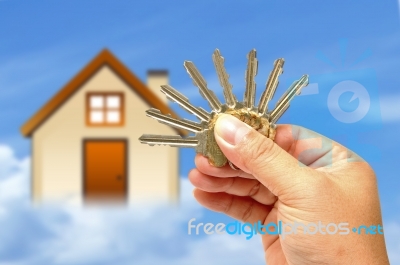 I saw an interesting report regarding the Idaho National Laboratory.  Established in 1949 or thereabouts, the Lab's earlier efforts include improvements to the means of combat and defense:  Such as nuclear propulsion for the Navy, and improvements to armor for military combat vehicles.
Today, the lab is further involved in areas that will interest many here, and they include the Homeland Security missions of critical infrastructure protection, defense systems and technology.
Infrastructure and technology:  The lab has three cyber centers, which are unmarked for security reasons.  It is here that thought leaders, technicians and educators operate at the forward edge of security concepts and implementations.  Of particular concentration and interest to business is their efforts regarding the securing of banking/finance; power (the nation's, and any region's electrical grid), computer networks, and basic communications systems:  computer; phone; media; the emergency broadcast system, etc., and all collateral systems of support and enablement.
Examples of large liabilities that are considered are such things as an attacker's mass theft of financial information, thus money, creating chaos in the banking system, and other things such as the potential for the shutting down of power in multiple states. 
In one training session, awareness of liabilities was imparted by an instructor who exposed the fact that many chemical plants in the U.S. had control systems that were implemented in the '60s and '70s… their present condition makes them extremely vulnerable to attack.  The lab helps these sorts of entities patch, bolster, and migrate to a better security posture.
In fact, 81 groups from the private sector have asked for the lab's help in just the past year.
Today, the Department of Homeland Security has what are characterized as "cyber fly teams," able to respond to major cyber events – similar to other Federal emergency response such as responders who go to flood or tornado ravaged areas to help.
So far this year, these teams have been dispatched to seven cyber events.  I recommend a regular visit by business and IT readers to the site.  Have a look at their top-right area, "Critical Infrastructure Protection" – and glean what you can for affordable ideas for your environment, in leading and beating threats before they manifest.
Again, that's the Idaho National Laboratory.