Mar 31 2013 3:26PM GMT

Profile: David Scott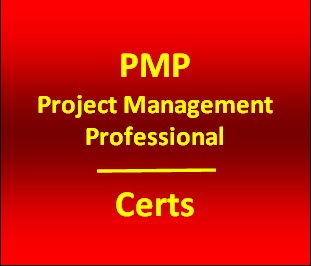 A great, and provocative, question arose recently:
Agree or disagree:  Many people list Project Management as a skill, but have no certification to support their claim.  Does this bother you?
The short answer is "No."
"Education is what is left after you've forgotten everything you've learned." – Albert Einstein.
Certifications can make some hiring authorities feel comfortable, but experience is everything. A PMP certificate doesn't accommodate organizational politics (certainly not specific environments), and may not delve far enough into the greatest challenges for any endeavor: People.  The rest (the mechanics of PM'ing projects, and acclimating to specific ones upon assignment) is a piece of cake, comparatively speaking.
In my case, I've managed large capital projects, and written frameworks for Fortune100 companies as well as Pentagon agencies.  I have no project-related certs and doubt I ever will.  I'm strictly experienced, having worked my way up by the seat of my pants, starting small, and graduating to larger and larger projects (and larger and larger enterprise environments). Nothing – NOTHING – trumps experience, knowledge and, in particular, wisdom.  That's not to say that someone with certs is discounted – but they have to have the practical experience to go along with that before I'd ever call them a true Project Manager.
I would never screen someone from consideration who is minus a PMP – however, I do look to schooling and degree levels in general – it shows discipline and the ability to reach goals.  Recognize too that, depending on when any certificate was issued, it's going to be out-of-date fairly quickly.  Unless a person is taking refreshers (some of which may be necessary for maintaining a certified status), then "old" education may actually be inhibiting.
Give me someone, anyone, immersed in IT that has common – make that exceptional – sense, and I'll give you a Project Manager.  Maturity, focus, confidence (absent arrogance), social skills, ability to prioritize, and ability to compromise are measures not often embodied in single individuals.
But, when canvassing IT – those are the people who make good project managers, certs or no.