Sep 24 2012 10:56AM GMT

Profile: David Scott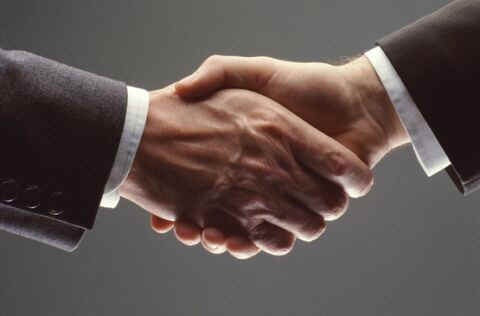 [If you haven't read Part I, please see that post immediately below this one]
From Part I, our goal for the course of best business-IT outcomes is to gain the ready-agreement by both sides for fully sanctioned progressions, for delivery of best solutions, within best business and IT practices.  And, all of this must be done in service to best ROI, TCO and TtV considerations.  In getting to a best business-IT environment, an ability to sell will be key.  In achieving this, we can use the Engage; Qualify; Overcome; and Close model.  But first –
Most folks here are well-familiar with concepts and related goals, of best Returns-on-Investments (we want to maximize our returns [profits; efficiencies reinvestments, etc.], and Total Cost of Overhead (we want to drive those costs down as much as possible).  But what of TtV – Time to Value? 
In the matter of TtV, we want to serve the present as efficiently as possible through the delivery of timely projects, with on-target solutions, that serve business, as well as IT goals.  Too, we want to plan our future effectively, with upcoming deliveries happening on-time – in fact, if we can get solving and serving things into place even faster than anticipated, so much the better. 
However, a qualifier here is that we do things efficiently, and as rapidly as possible, within all legal, ethical, and safety-consideration elements, at all times.  We also don't want to stress people and projects in service to timelines and pressures that are unrealistic, or just too aggresive.  Given those cautions, TtV is very important, and should always be "collapsed" to the shortest time possible, with associated prudency. 
So – business needs deliveries from IT; short and long-term:  Technical systems and enablements that grant effective conduct of business.
IT needs exposures from business stakeholders in order to deliver enabling things:  What does business want/need?  When?  How will we (IT) deliver that?  (What budget are we allowed?   Who from business is available to engage?) 
For both business and IT:  How do we negotiate changes?  How do we lobby for more resources?  How do we adjust budgets (either up or down)?  How do we lobby for time?  We "sell" – and get the other party to "buy." 
Everything ultimately involves a sale. 
So – how to sell?  There are four basic steps:
1)      Engage:  Engagement in a business environment is formally achieved through meetings, both ad hoc and on schedules (such as regularized ones in service to any project's general management, and others, such as Weekly Meetings, for example).  There are also many one-on-one meetings, whereby a business stakeholder or IT person simply schedules a meeting, or "drops by" to discuss an issue or initiative.  Engaging in a direct sense is not particularly challenging for readers here, but quality of engagement can be.  Remember to engage with positivity, from an informed and ready posture, and bring solid contributions for the advancement of the organization's initiatives and business.
2)      Qualify:  When either business or IT engages, for purpose of advancing an idea or specific initiative, one side must qualify the other (in order to "sell" the other side on cooperation, in service to the goal).  Is the other side (party, group, individual, department, etc.) informed, or do we need to set fundamental understandings first?  Are they qualified to hear and digest what I want to present (and sell)?  If I'm asking them to make changes, to spec something up, to hold something back in prioritizing something else… are they able to do that?  Do they have decision authority, or will they have to seek approval up the line?  Qualify that.  Will they need additional budget?  Qualify that.  Can they ramp up – do they have the people, knowledge, and time to do it?  Qualify that.  Will they need to lobby their management chain for additional budget, or do they have power and sanctioning authority within their group to direct dollars to the considerations under discussion?  Qualify that.  Qualify, and thus know.
3)      Overcome:  Whether it's business or IT speaking within their respective discipline (one IT group to another, for example), or across to the other (business stakeholders delivering requirements to IT, as another example) – the "buying" party (hopefully) may have objections.  "We can't fund Initiative X this Quarter, because we have Initiative Y underway, and we're experiencing cost overruns."  Here, assuming a meritorious case for progressing, overcoming the objection may involve something like this – IT:  "Well, we have an extreme security vulnerability here; we need your department's engagement in sewing this situation shut.  Can we lobby for more budget this Quarter?  We'll help you to make the case with senior management."  A business department might respond:  "Sure; let's get all of the reasoning and documentation together; we'll juggle priorities and get the necessary resources – obviously this is important."
4)      Close:  Cement the agreements – the "buying" of the "sell" – by documenting all agreements and necessary actions.  Make assignments, and agree to deliveries, standards, and dates.  
Go into any business or IT discussion with a solid understanding of the process above.  Have ready answers in service to the model. 
Remember:  to engage with positivity, for positive pursuits and positive results.  Qualify the other side as being best positioned to receive your "pitch" upon that engagement.  Be prepared to face objections, so that you can cite your case in overcoming those objections, for purpose of getting on the necessary path for progression to the goal(s). 
Close the sale by securing and documenting all agreements, responsibilities, standards and deliveries.