Jan 28 2013 12:21PM GMT

Profile: David Scott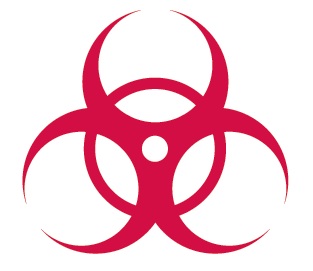 Malware spreads through various means, but you can watch for similar symptoms – and frequently you can't help but notice them. You may experience:
– Increased usage of your CPU: You can monitor CPU usage with any number of tools, many of which ship free with your computer. Search for "Performance Information and Tools" on your system, or simply "CPU" and the like. You can also download freeware, but try to avail yourself of ones that are recommended through forums that you're comfortable with. Ask friends and colleagues for recommendations. Google "computer forum" for some ideas, but vet these.
– Slow overall speed: If you experience a sudden drop in performance, it's time for a full-system scan with your preferred anti-virus/internet security program. Remember to lengthen the time until Sleep/Hibernate modes (I keep mine fairly short), as many scans suspend themselves upon entry to these states, and they do not override. Related –
– Slow web browsing, and related poor performance: Watch for unnaturally long times for access to websites, and full resolution of the landing and subsequent pages. One incidence, or one slow site experience, is not cause for alarm – the problem may be with the site itself. Check a couple – if you're running into problems with everyone, check things out.
– Difficulty connecting to networks, or lengthy times: This can be a reason to check out your equipment – but also, it's possible that the problem may be on the other end – if other users of network resources are experiencing problems, call the system administrator or HelpDesk and give them a heads-up.
– Crashing/Freezing: If you're crashing frequently, and experiencing "screens of death", or if your system freezes for lengthy periods of time, with sudden bursts of drive/CPU activity after periods of frozen frustration, check things out.
– Missing files – modified files: Are you missing data? Are you suffering corruption to files? Speaks for itself.
– Appearance of new, unbeckoned, desktop icons and related: If anything shows up without your active solicitation and installation of it, be aware and check it out. Any files and/or programs that show up unbidden too.
– Spontaneous launch of programs, particularly unrecognized ones: Also watch for programs that are a regular part of your routine, and use, suddenly shutting down spontaneously, while in the middle of use. Also, recognize that malware can reconfigure or disable firewall programs, and antivirus software.
– Monitor your e-mail program carefully: Watch for e-mails being sent from your account that are not of your creation. If friends or colleagues report receiving strange e-mails from you, that you did not send, get corrections made quickly.
Any strange computer behavior should be checked immediately – you know your environment and your computing resources' behaviors. Run anti-virus/malware cleanups on a regularized basis, and upon any strange activity. I never do partial-scans – stick to full-system scans if at all possible.