Apr 25 2013 7:33AM GMT

Profile: David Scott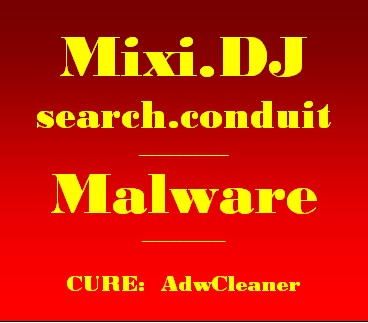 Has It Happened to You?  Having your browser hijacked, with constant resetting of your homepage, and nagging popups and ads, is a real drag.  Just ask me.
Ever taken an old laptop off the shelf and turned it into (primarily) a Pandora radio station?
Lemme tell ya – it's a chore.
I got around to installing Wi-Fi in my home.  For a $29 router, and my existing cable modem/provider, I can't believe I didn't do this earlier.  I pitched cable TV and I'm living on Hulu Plus and a handful of free stations (there's tons, mostly junk), and occasionally I connect one of my two laptops up for some streaming, live, television.
I'm using a Roku device.  It's about the size of a hockey puck.  It doesn't support browsing, but most of the devices that do support browsing (perhaps all) haven't yet established an agreement with Hulu, and other services that have both free and paid premium versions.  (Thus, the Hulu-free version is blocked in devices that have browser-capability).  Small surprise – if a SmarTV devlce allowed Hulu through its browser, you could watch the free version of Hulu on your HDTV.  (With a laptop, you can).  What I'm trying to say is that SmartTV devices (or "set top" devices, as some refer to them) with browsers require a subscription to the premium version of Hulu, and block the free version in the browser (other services with both free and paid versions do this too).
Anyway, I wanted my old Dell laptop to run Pandora (and others; free streaming internet radio, but most here probably know that) in my garage workshop, which also pipes music to my backyard/deck speakers.  It's Vista.  And hadn't been on the 'net in about 4 years.  Yah.
I had to download all kinds of upgrades, updates, service packs, and then take IE from 7 to 9 (necessary for Pandora).  That all took 5 hours – and I don't mean leaving and coming back to the laptop, with any idle time.  Fortunately, I'm able to work on client stuff all day, and glanced left once in awhile to kick off the next necessary download, install, reboot, etc.
After all this, I wanted to set up some IE Favorites for Pandora, WBIX (Bix Beiderbecke), Jazz24.org (streaming jazz, good too), and WCPE – a classical station I listen to.  First of all, I noticed that I couldn't keep my homepage set to Google.  I also could net set any Favorites – impossible.  All kept reverting to something called Mixi.DJ.  Chrome and Firefox were hosed too.
I researched the net, and supposedly the real culprit was search.conduit, and the advice was to delete all references of it in the Registry.  Did that.  Upon next boot, the references were back in there.  Next, I simultaneously scrubbed that and any reference to Mixi.DJ; a few other things – no luck.  It all comes back.
Ran Malwarebytes, free version.  This had me very hopeful.  Hope was quickly dashed.  I tried something else, forget what, and also no luck.  Then, in a forum somewhere, someone mentioned AdwCleaner.  Free.  Works.  Works great.  And it's available for Mac – just Google for either version.
If you're hit by malware, at least a browser hijacker, I'd recommend it.  I now have my stations bookmarked, and the yard/deck jams.  It's pretty cool having a re-purposed laptop, with a simple mini-plug to RCA patch into AUX2 of my vintage Marantz receiver.  Some of the stations on Pandora are redundant in what they play – they rival a Home Depot at holiday time for recurrence.  Classic Metal is way too heavy on Ozzy (in or out of Sabbath).  Heavy on Metallica, Priest, that stuff.  Worse, they only play about 3 favored selections from each band.  I love War Pigs, but don't need to hear it five times in a week.
On the other hand, Pandora's Delta Blues station is really nice.  I don't know that I've heard the same tune twice, and I've been turned on to a lot of stuff I'm not familiar with.  You can set up your own stations too, based on some favored inputs on your part; artists and genres.  For example, I set up a Howlin' Wolf station, and Pandora suggests other artists for inclusion, and also throws tracks in as you're listening from various other artists.  Heck, it's free.
Meantime, I'm also waiting for this device to come back on the market.
Don't forget about AdwCleaner – kudos.