Jan 30 2013 12:35PM GMT

Profile: David Scott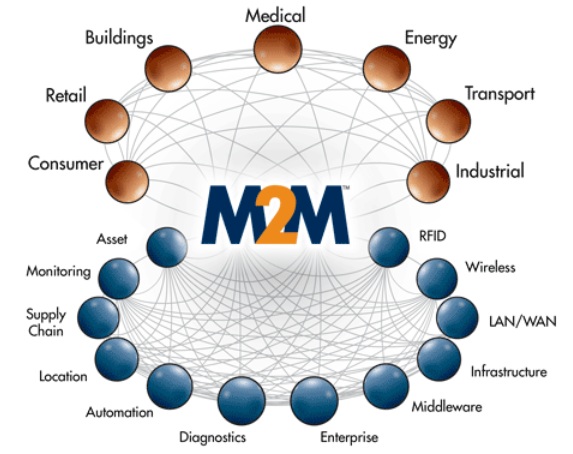 Word comes from ABI Research that machine-to-machine communications and enablements (M2M) is becoming "a fully mainstream segment of the cellular industry."  That firm's latest study says that cumulative cellular M2M connections will approach 365 million by year 2016.  By comparison, there were a mere 110 million in 2011.
One driving factor is expected to be automotive telematics (no pun intended).  Mercedes has announced "in dash apps" and remote services for its mbrace offering (which seems to be a nifty play on "embrace," with the very necessary "m" for mobile).  mbrace is a mobile app and system allowing you to connect with your Benz "like never before!"  Offerings in the M2M and mobile realm are also available from Audi and Cadillac, and most others will undoubtedly follow.
It may come to pass that routine auto diagnostics and tune-ups will happen via mobile, with nary an action by customer or servicing garage/dealership:  A simple subscription service will allow your vehicle to be maintained by M2M servicing – electronic adjustments to brakes, or fuel efficiencies, for example.  The necessity for maintenance requiring a visit to the shop will be communicated to the car/customer too.
This understanding can lead to other interesting possibilities:  Various products could have onboard diagnosing mechanisms, with a dock (or cable) for plug in of a smartphone.  Once the phone was docked and turned on, the product could do a M2M connection for reportage of the machine's status.  In other instances, a machine could simply self-diagnose, and call you with status.
A couple examples come to mind:  A furnace could report to your phone that its filter was dirty and in need of change.  For that matter, a vacuum cleaner could ring you when its bag was full!  This last could well be a point of diminishing return (you'll have to excuse me, my vacuum is calling on my other line), but you get the idea.
But what does this mean to the typical organization, company, enterprise… even sole-proprietorship?  It means that you should survey for products – servers and operations architecture items – that are M2M-capable.
You should at least consider M2M versions of components when and where available, for the prudent adoption of them in capturing efficiencies of maintenance, notifications, and repair.  The Mobile Revolution is just getting started.