Sep 2 2012 8:47AM GMT

Profile: David Scott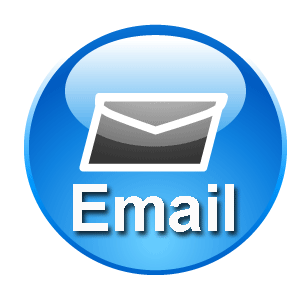 There's seemingly no limit on time-wasting elements in today's modern organization:  Social networking; Twitter; idle web surfing; checking in on mobile devices; fooling with freeware, discussion groups, and on and on and… on…
   What of that earliest electronic potential of a timewaster?  E-mail.
A recent study and news release by the University of California, Irvine, has provided some interesting info.  Employees who took a break from e-mail found that after 5 days, their stress went down, their productivity went up, and they had increased focus. 
The study also found that in an environment lacking e-mail, workers switched windows less frequently – 18 times per hour, vs. 37 when e-mail was present.
The study made no mention if other "temptations" remained in the environment, such as those things mentioned in the first paragraph.  (For those, you can consider limiting social networking, etc. to breaks and lunch, for example – unless those types of accounts are indigenous to your marketing efforts, and so forth.  But get a handle on personal use of these things).
No matter how distracting e-mail might be, it ain't goin' nowhere.  There are a few helpful suggestions, though.  Productivity experts recommend against checking e-mail first thing in the morning.  Rather, concentrate on priorities as listed in a To Do list.  Some organizations are also having "e-mail vacations" – some specified time and measure during the day where workers are directed to stay out of e-mail, and to focus on work.
Of course, not everyone has the luxury of ignoring e-mail first think in their morning, nor can they do it during the day, either.  Co-workers, clients, customers, etc., expect timely responses to e-mails.  "We were having a vacation" isn't going to sound too professional during the workday, now is it?
Organizations need to spell out guidance and expectations in strong Acceptable Use, Security, and Business Practices policies.  For e-mail, just determine the general requirement for responses – if something isn't marked "Urgent" or "High Importance," then perhaps you can open it later – a quick perusal of Senders and Subjects in the morning will let you know if you can delay e-mail administration 'till 10 or 11 a.m., and you can settle in with a cup of something, and tackle those reports, or even visit with someone in person to settle some nagging project questions.  Get up and stretch those legs – a little physical relief goes a long way to reducing stress, and a simple walk across the office, or to another floor, can be refreshing.
Try to create a little balance, in other words.  Remember that checking any account too frequently rather defeats the purpose of these enabling sorts of things – instead of being efficient, you're wasting time and achieving a diminishing return.  Check perhaps once an hour, instead of the constant "flip" to e-mail, social networking, discussion groups, etc.  It's tempting (I know), but not really necessary, unless you're awaiting something urgent.
What are your thoughts?