Jun 30 2013 11:53AM GMT

Profile: David Scott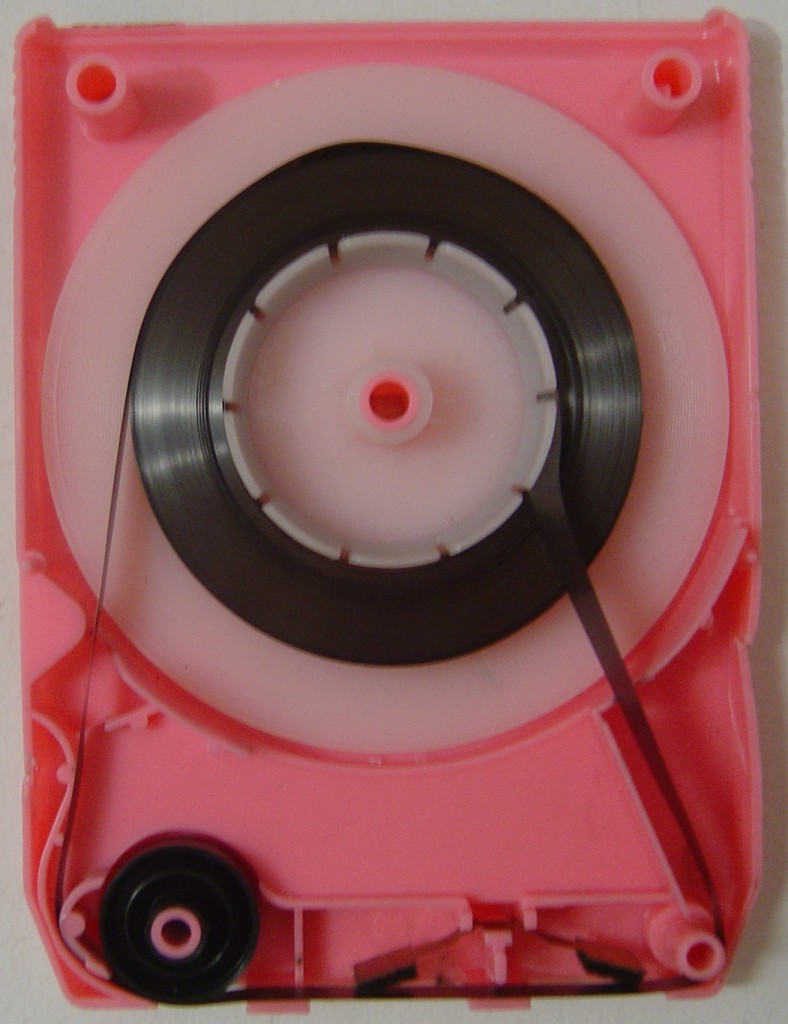 In past days, we've talked about multi-tasking and its potential to drive efficiency down; as opposed to manifesting a goal of getting more done in a fixed period of time.  Diminished attention to any particular thing while trying to serve too many things can lead to errors, requiring timely do-overs.  It can also cause wasted time due to the re-acquire of attention engendered by interruptions.
So… something that looks good on the surface may actually be detrimental.  There's a great example from the past:  The 8-track tape.
Today, 8-track tape cartridges are held in pretty low esteem.  Older readers will recognize the format, developed in the early '60s – anyone else who is unfamiliar can Google and read up on them.  But 8-tracks essentially had, literally, eight discrete tracks (streams) of information on them.  The tracks were paired into Left and Right stereo channels, comprising four "programs" of music; Program 1, Program 2, etc.  Two stereo channels x four programs of music = eight tracks.
The tape inside the cartridge was an endless loop, pulling from the center of a single spool, passing over the playback head, and winding back on to the outside of the spool.  A sensing foil was at the splice – when it passed over a pair of contacts just downstream of the playback head, a circuit was completed momentarily that caused the playback head to shift down, to play Program 2 – this subsequently happened again, and again until Program 4 played.  Most players had circuitry to understand that Program 4 was invoked, and shut the player off after Program 4 so as to leave the cartridge at the ready for the next play, from the beginning (although you could bypass this with a button, for endless play on most players).  And "beginning" could be the beginning of any of the four Programs, by virtue of a button for manual advance.
The 8-track had the appearance of several advantages and efficiencies, a few of which are actual:
– Unlike cassettes, there was no need to flip the tape over (this advantage was negated later by auto-reverse cassette decks – but in the early and mid-60s, this was big).
– During its reign, it was also considered superior to the cassette format:  8-tracks were mastered at 3 3/4 speed, vs. the cassette's 1 7/8 speed (a better content to tape-fidelity ratio).  Again, this advantage was temporary upon the cassette's graduation to a high-fidelity medium toward the late '60s, into the '70s and beyond…
– There was a measure of "random access" – with open-reels and cassettes, you had to do a bit of rewinding and/or forwarding to get to music in the middle of the tape.  With 8-tracks, you could get close enough by advancing the Programs manually with a button push.
– The single spool theoretically halved the mechanical contribution to wow and flutter (the other contributors in any tape format being the motor, capstan, pinch roller…).
– Speaking of pinch rollers – the 8-track format had them inside each individual cartridge.  Therefore, no single-point-of-failure in that regard, or wear-point, by virtue of a single roller in the tape deck.  Each cartridge's pinch roller engaged the capstan in the 8-track deck.
However, whatever "advantages" there may have seemed on the surface, the 8-track was grossly inefficient in the most important, and extreme, ways.  Consider:
– To play an entire album, the tape passed over the head four times.  Program 1 passed over the head (again) as Program 2 played; indeed Programs 3 and 4 did too.  Therefore, the tapes/cartridges had a wearout factor that was at least 2x that of cassettes and open reels (those tapes passed the head twice as each side was played).
– Maintaining proper playback head alignment was difficult, being that the head was not "fixed" – it moved to orient and play the different streams of programs on the tape.
– Early cartridges had foam pressure pads that eventually broke down and crumbled.
– Early cartridges also had pinch rollers that degenerated into sticky goo.
– With the tape pulling from the center of the spool, there was enormous wear – a special lubricant was required for the tape's surface, which eventually wore off.  Tape wear reduced fidelity, but too, once the lube wore off, it caused jams as players "ate" the tape.
Not a great format.  Not efficient.  And in terms of investment for progressing, the format came and went fairly quickly, unlike records which enjoyed a long run with associated amazing improvements (and which remain in the market today), or cassettes, which began as a lo-fi medium primarily for dictation and voice capture, and which matured and rivaled the best open-real hi-fi realities.
So – what in your organization looks good on the surface – possibly for purpose of convenience (like the 8-track at one time), but is actually inefficient, and in danger of having a very limited shelf life?  "Solutions" that are not positioned to be supported by the future marketplace are very poor supports indeed, and you must begin to survey your environment by looking at things in a very fresh way.
Just as you can break open an 8-track cartridge, to examine how inefficient it is, you must "break open" your present organization's environment, and start to examine the liabilities.
NP:  The Pretenders, Learning to Crawl, on 8-track.