Oct 29 2011 2:52PM GMT

Profile: David Scott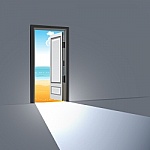 Surveys tell us that business and IT folks talk past one another all the time, with the resultant blown budgets, failed projects, late projects, ill-fitting solutions, and other bad outcomes.
A neighbor of mine is a graphics artist/layout specialist for 3 newspapers and various magazines, both online and print.  He works in a consolidated graphics company that these publications utilize.
It's a 24×7 operation.  It's a sophisticated company, with the latest equipment and computers.  The people working there are no slouches, in terms of their abilities to get pubs ready for press.  But there is one slight remiss.
They didn't have an IT Department at their disposal.  Oh, they had IT support:  An IT Director.  One… IT Director.  One who was on call 24×7.  Yeah.
The business skimped on IT support in terms of personnel, and thus other ramifications came to bear.  Many readers can probably guess what ultimately came to be.
But first:  The Director made reasonable requests for help over the course of time.  A case was made for an assistant, who would have been a one-person HelpDesk, essentially – but also backup to the Director and vice-versa:  coverage for cases of illness, travel, meetings, periods of high volumes of work, etc.  But the request was denied.  Affordability was an issue.  "Later" was a nice deferment:  "We recognize you're stretched and we're going to take this up with ________  [the CEO / the Board / the Steering Committee / the Magic 8-Ball] soon.
The IT Director was too busy providing day-to-day support, and handling various exigencies, and many, many standard and best practices either went out the window, or were never really mounted in the first place.  One of the critical issues became lack of documentation.
What you likely saw coming was total burn-out for this person.  Aside from the midnight, 3 a.m., and other random phone calls, the "typical" day was one of straddling dozens of bases and trying to provide adequate coverage:  Vendors, budget, upgrades, new installations, migrations, desktop support, backoffice support, reports, justifications…
He left. 
And now my neighbor has difficulty doing his job.  A support vendor is onsite, but is struggling with systems and procedures absent documentation and real understanding.  While the vendor figures things out, support is virtually non-existent still.
Perhaps the IT Director didn't make the case for help strongly enough; perhaps he didn't articulate things in match to the risks that were accruing.  For their part, the business side of things didn't take seriously the need to, at the very least, have a backup person in a large facility (there are over 100 personnel at this company) that requires steady, daily, support – to say nothing of the requirement for an IT leader who is able to break free for proper strategic planning, and for meeting with business associates for assessment of requirements and expectations.
In addition to specific meetings between business and IT, for specific projects and issues, they should plan on a quarterly meeting for assessing just where things are, and where business intends (and needs) to go.  That agenda is easily crafted by both over the course of the quarter.
I call this meeting, and its participants, the BIT team (the Business-Implementation Team).  Its structure and culture helps to influence everything the business does in an IT sense between quarterly meetings too.
It's kind of a handy thing… and business and IT do a lot less talking past one another.
On this day (Oct. 29th):  In 1682, William Penn, founder of Pennsylvania, landed at what is now Chester, PA.