Aug 3 2011 11:12AM GMT

Profile: David Scott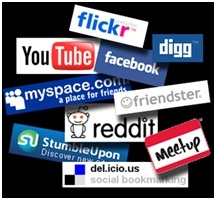 It's possible that Google+ is slowing in its entrée to the market after its initial explosive growth.  Folks who exploit social networking for both personal and business reasons may wonder:  Should I jump in? What should be my investment (in terms of time, primarily)?  More on that toward the end of this article…
Experian Hitwise examines internet measurement data, claiming to measure the largest sample of internet users:  25 million worldwide; 10 million in the U.S.  According to them, Google+'s traffic fell 3 percent for the week that ended July 23rd.  Also, the average time spent on Google+ dropped by 10 percent over the same period.
However, a slight caveat is in order:  Surprisingly, Experian's measures and estimates don't take into account mobile applications' access, nor do they factor in visits through APIs.  As example, anyone utilizing Google+ via an Android or iPhone is not being counted!
That said, part of any drop may be explained by my own experience with Google+.  I signed up due to the buzz, but frankly have not had time to revisit and actualize a true experience.  Perhaps when colleagues and friends are there, available for my social circle, I'll revisit and "plug back in."
One thing is fairly certain:  FaceBook is running a bit scared.  I'm sure they're well aware of the compact history of social networking:  AOL was pre-eminent and predominant.  Suddenly MySpace took command. Subsequently FaceBook… from FaceBook's perspective, there must be an "oh, oh…" moment, and you can bet they have Google+ accounts for evaluation (Mark Zuckerberg does).  But there's actual, empirical, evidence of their concern.
FaceBook had already blocked many third-party exporters of contacts to other social media sites and apps, such as Open-Xchange. Now it's being reported that FaceBook is aggressively blocking export of contacts to Google+. It will be interesting to see where all of this leads.
A leading indicator for me will be when training companies begin to weave Google+ into their course offerings. A bellwether for all will be New Horizons, the world's largest computer training company. They have more than 300 training centers in over 60 countries. Their course, Social Media Marketing, is a robust treatment of social media strategy, incorporating blogs, videos, photos, search-optimization and… naturally… social media.
Some of the course's current treatments include Facebook, Flickr, YouTube, LinkedIn, Twitter, and others. At present, Google+ is practically still a beta-app, with active solicitation of user suggestions for improvements. Once things settle in, Google+ will yet have to show itself worthy of inclusion to training such as New Horizons'. Again – watch this bellwether.
Lastly, I'd like to say that my mention of New Horizons is without remuneration – I needed some solid info regarding the market. In these regards, my sincere thanks to Kevin of that organization, who graciously donated his time in discussing training and the market with me today. My blog relies on a steady readership, engagement, and my own ongoing education.
Again, my thanks to Kevin, and – to all who participate.
NP: Sinkin' Soon, Norah Jones, jazz24.org