Dec 7 2012 7:56PM GMT

Profile: David Scott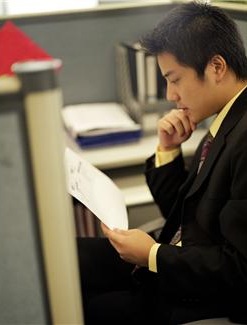 A woman recently lambasted a contractor with a review on Yelp – She gave him a one star review, and commented that he did not do the work she hired him for.  She further accused him of damaging her house and stealing some jewelry.  Ouch.  That could hurt business. 
Caution is indicated here:  Impugning someone, such as accusing them of committing a crime, causing damage, etc., is very harming to one's reputation and business prospects.  The receiving party, if claiming damages from erroneous or exaggerated reviews, can seek relief in the courts and you may be liable for those damages.
The woman in this case is being sued for approximately $750,000. 
Lawyer Steven Sack, appearing on Fox & Friends, Fox News, says:  "The internet is a wonderful tool, but it's a legal trap.  The minute you put something in writing, the genie's out of the bottle, and your words have meanings, and depending on what the reasonable person interprets those words to be, they can be actionable as defamation, or they can be an opinion… so that's where it begins."
When posting online, be certain of the difference between opinion vs. statement of fact – beware of providing defamation; harm to anyone's reputation.
Be wary of certain words and phrases.  Avoid stating that someone's a criminal; that they're going bankrupt; they're financially unstable; they may not be operating in business long, etc.
Be aware of free speech vs. slander.  You can Google these concepts and legalities, and I suggest you do, particularly if you post a lot.  Other readers, business people themselves, likely have ready access to legal counsel.  Adhere to that advice, but as importantly, be certain all staff are trained; be certain there are refreshers; remind staff of their obligations to be careful, to remain informed, and to exercise great caution online – both when "wearing the company hat" – but also when operating as a private citizen.
In another case, a woman pretended to be a customer, not a competitor (as she was), and she wrote an opinion online, posing herself as a consumer who purchased a product that was "shoddy".   She is being sued for $200,000.  The person bringing suit was offered $5,000 and they just laughed, according to Mr. Sack.  The case is now in litigation.
Again, be careful out there.