Oct 3 2012 3:03PM GMT

Profile: David Scott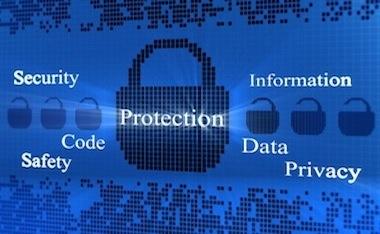 [Note:  Please see Part I and Part II of the Internet Law series if you haven't already]
Online Anonymity
It may surprise some readers that the Federalist Papers were written anonymously; published and signed as "PUBLIUS."  James Madison, John Jay, and Alexander Hamilton (maybe others) utilized this pseudonym in the production of 85 essays supporting ratification of the U.S. Constitution.
More recently, the State of Ohio and its legislature attempted to ban anonymous political literature.  The law was struck down by the U.S. Supreme Court, which stated:  "The right to remain anonymous may be abused when it shields fraudulent conduct.  But… in general, our society accords greater weight to the value of free speech than to the dangers of its misuse."
That's an important recognition and right.  But recognize this too:  There is no right to express one's views anonymously online.
Why is that?  Because, while the government cannot infringe your right to free speech (anonymous or otherwise) by virtue of the First Amendment, the government is not in the business of providing internet service (yet – shudder).  Therefore, recognize that online privacy  is not a right, but a matter of contract.  So, remember well our counsel from Part II:  Online companies can collect and disseminate any information they can acquire – whether for commercial purposes or not –as long as their terms of use state that they can do so.
At the same time, a certain de facto anonymity can exist and is quite common.  Many forums, blogs, news articles, etc., allow login and submission for anonymous posting.  One can also submit pseudonymously through simple account/free-mail creation.  Yet, a practical means of identification does still exist.  For example, an entity can contact a forum's host, checking the IP address of a user; the ISP can then be contacted, and various logs can at least narrow the search considerably.  This can be employed upon discovery of violation of intellectual property rights, defamatory comments, criminal activity, and so on.
While we've spoken thus far about online privacy in a contractual sense, by virtue of terms of use, there are many, many violations of online privacy that are outside of that sort of relationship.  Intrusions such as hacking, spamming, unauthorized access to e-mail, unauthorized logins (such as after leaving an employer's employ), stealing mobile devices such as phones, laptops, drives, etc., all represent breaches of privacy.  Phishing is also a nagging concern:  A fake merchant site can collect the personal information of gullible people, and sometimes savvy ones, as they register for the site's use.
Fortunately, there are State and Federal laws that help to discourage invasions of privacy online.  The Electronic Communications Privacy Act (ECPA) prohibits access to any computer absent proper authorization.  The Computer Fraud and Abuse Act (CFAA) makes it illegal to access any "protected computer without authorization, or exceeding authorized access."  Then there is the CAN-SPAM Act.  This law requires all unsolicited commercial e-mail to provide an ability to opt-out.
Fortunately, most states now have data breach notification laws.  Companies that harbor the private information of individuals must notify them in the event of any breach of privacy.
We'll continue in the coming days…
_______________________________________________________________________
Now Playing:  Josh White sings Ballads – Blues; original 1957 pressing of this LP on Elektra.  Carver C-1; Carver M-500t; Thorens TD-125 w/ Shure v15v xMR.  Peerless in Jensen cabs.