Sep 27 2012 11:20AM GMT

Profile: David Scott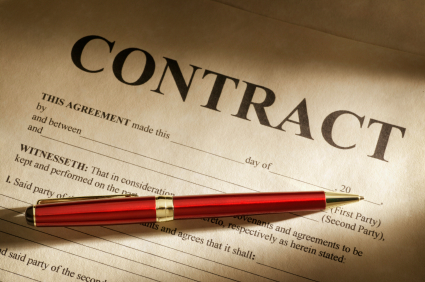 [Note:  These are my present understandings regarding specific areas of internet law; you will want to vet this material to your own satisfaction, and will also need to monitor this ever-changing environment.  – DS]
Many readers here will be aware of the internet's beginnings:  From research and development of the early '60s by the Advanced Research Projects Agency, yielding the ARPAnet, on through the Department of Defense's work, giving rise to the DARPAnet (check here if interested), we eventually arrived at today's Internet.
By 1991, a limited internet was operating beyond governmental development, and serving a degree of academic user body, and that infrastructure evolved into the large widespread commercial use we see today.
In examining the period comprising the early 1990s onward and the Internet's associated use, we can realize that Internet law has had a generation to develop.  Of particular interest to both individual users and business are National and International laws regulating the Internet's use – here we'll concentrate on two things:  1)  Online contracts and 2)  Privacy.
Online Contracts
Let's examine perhaps the most fundamental, and universal, of online contracts first:  That of Terms of Use.  First, realize that merely visiting a website does not bind you in a contractual sense to that site's terms of use.  Initially, a passive visit can activate certain terms of access.  For example, the site may state and employ the right to monitor your interaction with it.  The website may emplace cookies.  The site may display particular content that you, the site visitor, may or may not wish to see:  Graphic, or violent, images as example.  Another popular term of access is to disclaim any accuracy of information.  Be aware of what various terms of access can be, and what a "passive" visit to a site can entail (in other words, just because you haven't clicked a box indicating some sort of awareness or agreement for the site's use, it doesn't mean that certain assumptions are not in place).
Anything beyond a passive look at a website can possibly bind the user contractually to the site's terms of use.  For example:  Downloading content, or performing searches.  It is not necessary to click a box agreeing to terms.  No money need be exchanged, and indeed, no identification of you, the user, need be made by the site at the time.  Here, an interaction with the website constitutes the user's "signature" to something called "intent-to-be-bound."  The courts usually find such intent is fulfilled on the website's and user's part by a simple existence of a link to the site's terms of use – so long as it is conspicuous.  Be aware that the user can even be a minor:  Contracts entered into by minors are not void; they are only voidable.  Be aware too that interaction will bind you to terms of use even if you do not read the terms, and whether you "click," agree to, or otherwise acknowledge the terms – there only need be the aforementioned conspicuous link.
Changing Terms:  An important principle to understand:
Recognize that when you proceed after merely having had the opportunity to review terms of use, you are contractually bound by them; you may not have read them, you may not agree with them, and you may even be ignorant of the opportunity for review (perhaps you overlooked the link, or blatant text on a landing page – remember, it's "the courts" that will determine "conspicuousness").  But further, a new contractual paradigm is in play.  Online contracts can be changed, or wholly rewritten, and you can be bound to them.  This can happen at any time, and no notice is required to be given to the user.
How can this be so?  Contracts cannot be unilaterally rewritten – that is, one side of an agreeing set of parties cannot arbitrarily change agreed-to principles, standards, measurables, deliveries, definitions, etc., in the absence of negotiation and consent of the other side.  However, recognize this principle:  Courts have found that changed terms of use contracts are valid because such contracts are valid for a single visit.  Technically speaking, from a legal standpoint and in understanding your standing within the terms of use, you the user must check those terms each time you visit; either accepting the terms and proceeding, or rejecting them and discontinuing the visit and the site's use.
A best practice endeavor here is for sites to display the date of the most recent Terms of Use, and to make prior versions available.  If you are engaged in deploying, maintaining, and updating websites – either your own, or on behalf of commercial and other organizations – consider a dated "Current Terms of Use" – with a prominent link to prior versions.
Hardcopy Contracts, Purchase Orders, Requests for Proposals (RFPs), etc.
Be aware of an emerging trend and practice:  Increasingly, organizations are issuing hard-copy form contracts and other similar documentation that do not have all terms and conditions printed on them.  Instead, they incorporate these by reference to the organization's website.  The date of the hardcopy item, with associated signatures, determines which version of the posted terms and conditions applies.  Watch for this situation to supplant "fine print," comprehensive, contracts and documents.  Hardcopy forms don't have to be changed as often when "offloading" the details to a web reference.
This sort of "Hybrid" documentation has been challenged on the grounds that specific terms and conditions are not sufficiently conspicuous.  However, courts have already upheld the validity of these incorporations by reference; there only need be a clearly identified website in the document, and that website indicated as harboring the proper provisions.
Next Up:  Online Privacy.