Sep 30 2012 4:15PM GMT

Profile: David Scott
[Read the first part of this series on Internet Law.]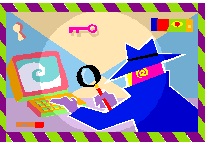 Online Privacy
Whether we wish it or not, our lives are becoming ever more open, and the most intimate details of our personal lives are being made available in a very public way.  Apps capture and compile information about our likes and dislikes, our shopping habits, where we go and how, etc.
If you use social networking, such as the seemingly ubiquitous Facebook, it's not just what you choose to share – it's also what your friends post and discuss about you.  Even if you eschew social networking, we're on store cams – smartcams – which include facial recognition on an increasing basis.  Even our property is not immune from a privacy intrustion of sorts:  Entities such as Google are photographing that, from cars and satellites no less.
Imagine this:  You're walking through town, a smartphone at your waist – facing front.  It scans, captures and processes the faces streaming past you.  You not only capture who they are, their names, but where they live, and work.  You can know their interests, their professional associates and friends, as well as their educational and any criminal background.
Consider this:  It is thought that most under-30 police officers have Facebook pages.  Does this inhibit undercover police work?  What of the future?
Today, any person must recognize that online privacy is not a right, but a matter of contract.  So, recognize that online companies can collect and disseminate any information they can acquire – whether for commercial purposes or not –as long as their terms of use state that they can do so.
In the coming days, we'll explore areas where a certain anonymity may be granted (and therefore an expectation of online privacy), and conditions whereby anonymity may be broken.  That is undergoing a bit of research on my part, and we'll pick this "thread" back up in the coming days…
In the meantime, remember online privacy's bottom line:  It is wholly dependent on any site's terms of use.  If you have a concern, read and understand the terms of use.