Nov 11 2012 9:45AM GMT

Profile: David Scott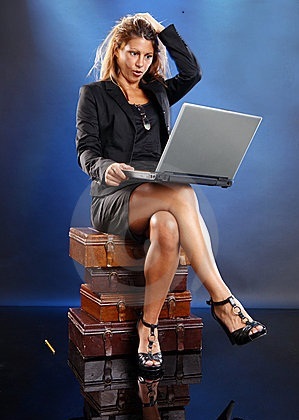 As identity theft grows in terms of volume, and awareness, evermore folks are taking precautions online.  Job seekers can be at particular risk, as one's guard is often down when the excitement of a strong job opening comes our way.
We know there are spurious websites offering products and services, while at the same time soliciting personal information:  Name; address; date of birth; credit card number; expiration; and so on.  There are many other websites, legitimate and otherwise, that make the simple divulging of e-mail address necessary – and frankly, that can be the beginning of identity theft.
Fortunately, most of us have robust malware protection, virus protection, and even spam guards in place.  But recognize that most data breaches and identity thefts are due to human error and misjudgments.  Even a routine online job search can have peril.
In particular, be wary of job proposals or company notices that come your way on an unsolicited basis.  Invitations to apply will include the divulging of highly personal information – and I don't even give my name and address to someone or any entity that I don't know, or can't research to a very high degree of certainty for legitimacy.
As to that last point, it may in fact be difficult to certify a company as "legitimate."  Social media and marketing make it easy for false-front organizations to pose as a legitimate enterprises, with products, services, and testimonials handily displayed on Facebook and social media accounts or fancy webpages.  However, regardless of your ability to certify the positive, you can dig for the negative:  Search the company's name on the web with the word "scam" after it.  Other terms that come to mind are "ripoff," "illegal," "court action," "shut down," etc.  You get the idea.
These days, sad to say, you must limit personal information when sending a resume.  Even when sending to a trusted, known, entity or person, you cannot be entirely sure to whom that person will pass the information… and so on… through each iteration of pass.  So:  Don't divulge your birthday or your social security number.  In the case of your present and past jobs, don't reveal employee ID numbers.  Professional certifications, licenses, badge numbers, etc., are also a no-go.  Also keep in mind that there are websites that merely pose as known, high-profile, organizations:  Verify web addresses.  Search to any company's legitimate website – for example, don't take hyperlinks that are delivered in e-mails for granted.
You should also be very circumspect about your education.  Schools, years graduated, and other attendance information can give thieves a ready handle by virtue of alumni information, opening a view to all sorts of other data regarding you.
While online enablements offer broad powers to all sorts of human endeavor, be aware that these same deliver power to identity and data thieves.  Job seekers need to exercise extreme caution:  be sure to vet all sources and contacts.