Apr 12 2013 12:13PM GMT

Profile: David Scott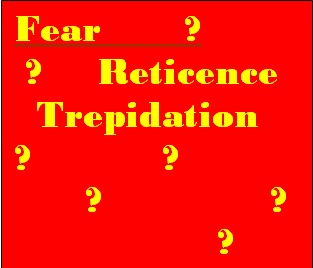 A great question came to my attention recently.  Essentially:
How best to manage team members who are afraid to commit to tasks?
Background information showed the central fear being one of committing to a schedule.  Generally, most folks working in IT, in any capacity, can predict with a fair amount of accuracy when they can have a task, project, piece of work – whatever – completed… if they are experienced.  It helps if they are familiar with the nature of the work – but they usually are, or close enough, if they are the ones selected for assignment in the first place.
Those folks who lack experience – either generally, or according to specific piece of work – can be skittish about committing.  However, schedules do need to be set, and often times tasks support much larger efforts:  The project-whole; a key module's enablement, and thus business' enablement; a critical update, and so forth.
In the case of subordinates, working under a manager or team leader, who are reticient:  You must meet with them one-on-one, and explain the importance for setting some sort of marker.  Confide some unease that you had early in your career, and what you did to ensure things worked out – and they did!  Commit to helping the trepidatious person if the going gets rough:  "We'll get you the resources and help you need – we're a team."
Emphasize the "team" aspect – both in terms of support, but also in the critical sense that the team needs this person's best engagement, analysis, commitment, and delivery-to-schedule.  It's all a part of growth.
It's essentially an opportunity – and sell it as that to the fearful member.  Step up, move up, step up, move up…  Even for folks who desire to remain static in their IT career – the world does not.  They have to evolve, learn, adapt, and take on new challenges regardless – so they'd better get on it.
Afraid to commit?  In IT?  Nah – not an option.