Nov 14 2011 3:06PM GMT

Profile: David Scott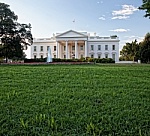 Google releases a semi-annual report, The Google Transparency Report, which details requests by the government for private user data.  There can be effects to local organizations, too.
The U.S. Government made 5,950 requests on 11,057 user accounts, according to the most recent report:  In comparing to last year's corresponding report, we can note an increase of 4,600 requests – or, a 29% increase.  Users should know that Google complied with 93% of these requests "wholly or partially." 
The government also makes requests to remove content:  There were 92 such requests involving 957 items.  Google complied with 63% of these requests.  For comparison:  The Canadian government made 50 requests involving 75 accounts; the Mexican government made 48 requests involving 73 accounts – of course, the populations of these countries, volume of content, and nature of the computing population, does not provide for a uniform comparison other than raw numbers.
Most of the requests involve a desire to take down info that is incorrect – at least in the government's view – or offensive.  Some requests are for personal info that the government would like to use in criminal investigations.  As a matter of policy, Google complies with requests that comport with legalities, and its own Terms of Service.  You can see the reports here.
Companies should be on the lookout for what individual users are doing with company resources:  In some environments, there is a loose mix of "friending" while "businessing."  Users hop between personal accounts (while utilizing company resources of equipment and time) and official business accounts.  There have been many instances of people posting negative items to an official company marketing Facebook account, for example, while believing they were yet in their personal Facebook account.
Mainly, organizations of all types need to make certain that employees are not engaged in illegal or questionable activities on work time, on work resources.  Organizations face their own regulatory burdens and adherence to business ethics, of course, but now here is a door whereby an employee in a conventional, personal, "user" status can bring potential harm to the org.
Update Acceptable Use policies and other relevant policies for the environment we're in.
NP:  Led Zeppelin III, on original first-issue vinyl LP:  Thorens TD-125 turntable; Shure v15v xMR cartridge; Carver C-1 pre-amp; B&K ST-202 amp.  Peerless speakers.