Apr 30 2013 3:53PM GMT

Profile: David Scott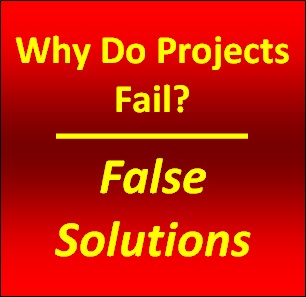 The failure of VCF has been called the most highly publicized software failure in history – but, it's not only the Federal Government that suffers from false solutions, and the resulting divide between critical requirements and delivery on these requirements.  Local cities provide examples, and lessons, as well, as does private business.
Washington, D.C. had an interesting project failure just a few short years ago.  They "paused" a project involving a mobile computer system for their fire department.  The District lost between $4 million and $6 million during the course of a year and a half's mismanagement.  Part of the project's confusion lie in the fact that there was a period where the fire department and the city's Office of the Chief Technology Officer could not agree on who was in control of the budget – and therefore who controlled the project.  That represents a fundamental misunderstanding, and a pretty big divide.
The specific insight in this case is to recognize that there is no such thing as a "paused project."  Once large-scale activity is halted, it ceases to be a project by any reasonable definition.  Once you stop work, you lose your timeline, all milestones, control of budget, and your lock on resources.  Evaporating too are expectations, definitions, and your anticipated implementation.  You've lost control of the solution – to issues, challenges and problems that the project was meant to address.  And remember – the so-called 'paused project' is berthed in a larger environment that does not pause its change.  There is no such thing as a "pause" within a managed, true, project.  What of the "go-live" date?  It's lost – a new one must be established in these cases.
Once a project stalls, you have a strong clue that you may be trying to shoehorn a False Solution.
We don't mean to pick on government here – we mean to help government – and you.  There are large-scale business and systems failures in private and public organizations large and small, and these failures are avoidable:
True solutions match fully exposed, and fully understood, hard business requirements – and they are implemented on target, on schedule.  Budgets are known, sanctions are tethered, and all aspects enjoy clear definition as to who controls various elements, to include the ultimate responsibility and steerage for the overall project.
Your Business-Technology Weave must execute proper exposure of need, proper planning, and carefully managed adjustments and delivery.  Properly executed projects, no matter how large, develop a self-reinforcing energy that lets all participants know they are progressing down the right path.  These participants have set their sanctions, set their sponsors.  They have aligned their resources.  All sides have exposed and agreed to expectations, are meeting true requirements, and are doing so with appropriately sized solutions.  Properly mounted projects are not constant pain, constant confusion, and constant rehash of issues that were supposedly decided at the outset of the project.  This is a crucial understanding for your BIT team, and any specific project management teams.  All levels of leadership and control in your organization should know what to do, and what to look out for and correct, at the outset of solutions and projects.