Oct 7 2011 11:19AM GMT

Profile: David Scott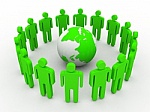 Oh oh – it turns out that Facebook has been monitoring and watching members' internet use:  tracking the websites they visit and use.
Facebook is up to about 750 million members – rather mind boggling when you think about it.  It certainly represents a wonderful opportunity to connect; to make "friends."  As a slight aside, I put "friends" in quotes because I've always maintained a healthy skepticism about friendships and associations that are purely online; however, I also have solid friends and professional colleagues now that I've never had the pleasure of shaking hands with.  I know of others who have met online, and transitioned to "real-world" friendships.  But caution is definitely indicated in both the personal and professional realms.
That said, these 750 million members also represent wide opportunities for Facebook.  Therefore, I doubt it was an accident that they were not only monitoring, but continuing to monitor, the sites that members visited even after they'd logged out of Facebook. 
This represents a privacy breach.  The scope?  Well, anything that involves 750 million online users is huge.  Breaches, thefts, invasions, etc., involving mere 100s of thousands are considered newsworthy, and… large.  750 million?  That's massive.  Facebook says it was all a mistake, and that their software "inadvertently" sent user data back to the company.  I'm not convinced – are you?
If we were to speculate on a motivation in the realm of deliberate monitoring by Facebook, it would be the ability to reap billions of dollars revenue by virtue of targeted advertising to users (based on browsing history).
If we are to take Facebook at their word, the problem has been fixed and they've thanked a tech blogger by the name of Nik Cubrilovic for pointing the monitoring situation out.  He was the one who discovered the installation of monitoring 'cookies' by Facebook.  These cookies still exist, and still send information back to Facebook – but only while you're logged in to Facebook (again, taking their word for this).  Supposedly the cookies do not transmit info after you've logged out.
The cookies can be manually deleted.  However, I don't presently know if they are installed anew upon next login to Facebook, or if the cookies are only delivered and installed upon initial sign-up to Facebook.  I'd be interested in hearing your thoughts, and as to whether anyone knows if a manual delete of cookies will clear the problem of monitoring for subsequent Facebook visits.
It's important to note here, too, that some people don't mind the monitoring, and want the targeted advertising.  However, they should recognize that internet monitoring by outside entities can have downsides…  more to follow…
Thoughts?
On this day:  (Oct. 7th)  On this day in 1868, Cornell University opens in Ithaca, NY.