May 30 2013 11:46AM GMT

Profile: David Scott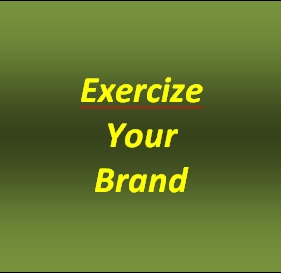 You're different, you're good at what you do, you're branded, you have a profile "out there."  Now what?
Wherever you are – in business for yourself, or at an organization somewhere – you have to help those around you to do better.  That may, or may not, involve helping them to brand themselves.
Sounds kind of selfish, but you may not want stellar team members looking too good in too many places (from a branding perspective) lest someone rip them off with a better offer – much as we like to see everyone get ahead.  On the other hand, you want clients and internal customers to know they have the best team going for them.  Strike a balance, but in all regards help those around you to make the best possible deliveries that they can.
In terms of exercising your differentiators and brand, become an active listener, and learn to make ever-better targeted deliveries.  Get the whole of the team actualizing in that way.  You can't be a "brand" alone – you have people you work in concert with; you have people who work for you; you have people you work for (both in terms of direct supervision, and in terms of your internal and external customers, members, constituents, etc.
You have to help people to understand why they need your services, and why they need yours over all others'.  You have to be able to communicate to others what you can do to help them do their jobs better.
Be able to tie what you do – to what they want and need.  Be able to express regarding the successes you've had in the past, in order to convey how that relates to their goals and destinations.
As you begin to build and advertise your differentiators and brand, be wary of mixing the personal and professional:  You want a voice, but you want it to advance your career.  Unless you're a political commentator, or a Better Business Bureau-type endeavor, don't be espousing radical political views, or slamming competitors.  Stay on the positive, and promote your vision and abilities.  Advance your career by detailing and proving who and what you are.
Above all, be certain to be who you say you are.  Inspire others to follow suit.  Live up to your branding with every interaction you have.
Express yourself clearly; follow-through; deliver; follow-up.  You'll be in demand.
NP:  Springsteen 3-LP boot boxset from '78.