May 29 2013 12:57PM GMT

Profile: David Scott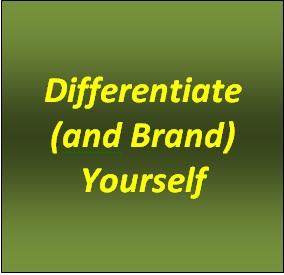 I saw a segment on television that provided recent college graduates with advice on what NOT to do in an interview.
Some of the advice included not asking about vacation time; avoiding "blanking" when asked to provide key differentiators regarding yourself; failing to research any specific organization at which you're interviewing, and some of their specific goals, customers, etc.
But for anyone, recent graduate or old saw, what SHOULD you do?
Consider developing a "professional brand" as part of an overall career strategy.  For example, I branded myself as the primary purveyor of "The Business-Technology Weave" – a business-IT methodology and culture with an accrual of reinforcing efficiencies in service to best ROI, lowered TCO, and efficient TtV – all of that in service to superior business outcomes.  [More on all that if you care to rattle my cage, or read my book].  I can look a client in the eye and say, "I close divides, direct purpose, and achieve results."
I realize I'm blowing my own horn here, but doing these things has brought me a set of clients, and upon engagement with new clients, we're half-way down the road by virtue of their understanding of me, and how I'm already primed to understand their general business concerns.
So… back to you:  What are you doing to differentiate yourself?  Get published.  Write a blog.  Write a book.  Can't write a book?  Write a pamphlet.  Put it online.
Write a whitepaper.  Then another, and another.  Join, or better yet, create a group in a social network, publish these things and  lead some discussions.  Create content and get it out there in service to your brand.
Get something more going than a LinkedIn profile; connect with others in LinkedIn groups and forums – become known by contributing and helping people.  Create a blog, provide comment to others, explore Twitter chats and discussions (although I'm ignorant regarding Twitter – dunno why I've resisted).
We'll continue with some other ideas tomorrow…
NP:  "Blue Monk," Thelonious Monk, jazz24.org