Jun 2 2013 10:32AM GMT

Profile: David Scott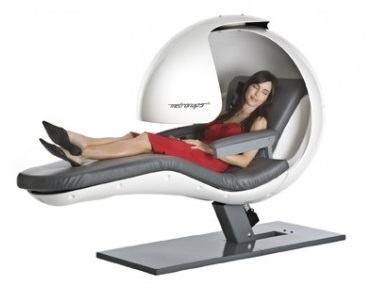 It used to be just phone calls or co-workers dropping by to see if you wanted to go get coffee.  But today, there's plenty to help you lose focus at work.  Heck, some orgs seem to be contributing, and are even providing napping places (and nap "pods").  They claim it aids focus and productivity – I don't know.
But lack of focus and effects of diminished concentration on productivity are a real problem, fueled by e-mails, Tweets, phone calls (both professional and personal; on company and personally-owned devices), IMs, social chats, and the predictable cubicle "drive-bys."
According to NBC News, the average worker is interrupted once every 11 minutes.  (Heck, it's not even worth investing in nap pods under those circumstances).  Further, NBC states:  "Once interrupted, researchers found that it took at least 25 minutes to get focused back on the original task."
In examining that statement, it seems a person would never get back on the original task … you'd be 11 minutes into the necessary 25 for re-focus, and… ping!… or ring!…  you're interrupted again.  Once resolving that interruption, you're back at Square One – or in this case, Minute One, of the necessary 25 minutes for re-focus… 11 minutes later…  etc. – so I'm a little skeptical about the 25 minutes for re-focus (I can usually get back in the groove in about 30 seconds).  But the interruptions can definitely be a nuisance – and a problem.
Interruption at work is not as dangerous as distractions during driving, such as text messaging, or even glancing at GPS, but they should still be managed.  Many companies are creating "phone-free" hours as much as possible – internally dialed, that is.  Many suggest hours whereby people stay out of e-mail too – for productive, heads-down, work.  If something is critical, then of course exception-type phone calls are most definitely made – or an in-person swing-by to an office or cube.
There's also something else to be considered beyond the uninvited interruption, and that is the self-initiated, pro-active, interruption:  Idle surfing of the web, the social calls that any particular worker generates, thus interrupting themselves – whether by phonecall, IM chat agent, text message, and so forth.  These must be managed too.  Here, the self must provide some oversight, but the organization should make reminders and cautions in the monthly staff meetings; supervisors can remind during weekly meetings, etc.
What do you think?  Are interruptions a large problem where you work – either for you, your teams, or your sense of the organization's general productivity?
I'd be interested in your thoughts.
NP:  The Ramsey Lewis Trio in Chicago, as recorded live at The Blue Note, original LP.  Great cover; great session.