Mar 12 2013 8:49AM GMT

Profile: David Scott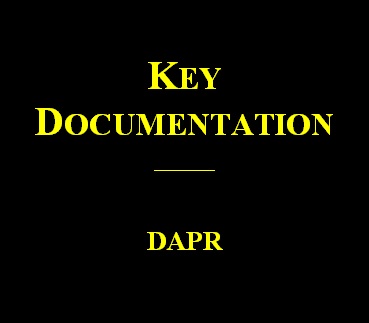 [Please scroll to see earlier entries in this series]
Begin to assemble the information you'll need to reestablish business in any circumstance.
Couple thoughts:  When planning protection and recovery from disaster, you must go to the highest levels of disasters and their impact, and your reasonable dispersal and application of available resources against the threats and risks.  Don't be afraid to be "ridiculous."  Why?  Don't cripple your definition of disaster – disaster is disaster.
This is not to say that we're going to waste time with undue attention to potential, and unlikely, cataclysmic events at the expense of other more likely negative business impacts.  However, a starting position of "This will never happen, but…" is important, and here's why:  You may not apportion much, or any, of your precious resources against the "never happens," but by putting them on the table for discussion, Business and IT have acknowledged them, and have made certain that senior management, boards, governance, customer expectations, and any and all outside/inside regulatory requirements are being satisfied, and the org is in complete satisfaction with all requirements that your organization must adhere to, as regards all contingencies.
Also, by examining the largest disaster you can imagine, and by ticking down incrementally through various scenarios, you are less likely to miss an important accommodation to your recovery posture – as opposed to starting or stopping in some "reasonable middle."  (And, it saves the team the time of batting around what the "reasonable middle" is; it should also prevent a "discounting" of disaster, assuming proper sanction for appropriate disaster planning).
Get these the following things together, and anything else that comes to your team's mind:
¨      Organization charts, key staff, staff disaster responders, emergency contact information
¨      Business process documentation
¨      eCommerce documentation
¨      E-mail
¨      All other real-time transactions and services
¨      Production lines
¨      Human Resources Management
¨      IT services
¨      Marketing
¨      Public relations/perception management
¨      Maintenance and support services
¨      Quality control, quality of service, terms of service, etc.
¨      Customer service
¨      Sales and related administration
¨      Finance, treasury, accounting, and auditing
¨      Research and development
¨      Strategic initiative and planning activities
¨      List of vendors, suppliers, contractors, and contact information.
¨      List of emergency services and contact information
¨      Business locations, premises, addresses, maps and floor plans
¨      Evacuation procedures
¨      Fire, health and safety regulations and procedures
¨      Operations and administrative procedures
¨      Inventories
¨      Systems documentation and specifications
¨      Maintenance and service level agreements
¨      Offsite storage and recovery procedures
¨      Alternate business location information
¨      Insurance documentation
¨      Other…
Alternatively:  An effective alternative to beginning at the highest level of disaster (the Earth blew up, Recovery Step 1), is to start low, with the most mundane outcomes and recoveries:  User error, local drive restoration, for example – move up the scale.
Be imaginative, and be covered.
NP:  Mott the Hoople:  A Retrospective.  If you haven't gone off the beaten track and listened to this stuff, it's well worth your while.