Mar 11 2013 9:01AM GMT

Profile: David Scott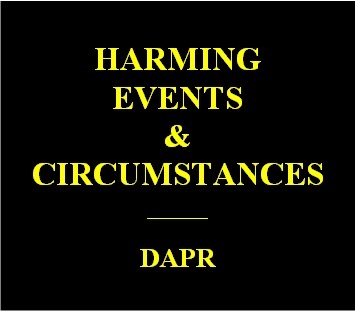 [Note:  Scroll for earlier articles in this sequence]
Your organization must assess your specific vulnerabilities relative to  threat, risk, likelihood, and business priorities.  As you examine each area of risk, consider the impact to functional business areas.  When planning protection to, and recovery to, specific business areas, it helps to simplify and  focus things by ordering risk-effect, within these broader considerations:
– Loss of All Centralized Processing and Systems
– Loss of Some Central Processing and/or Some Systems
– Loss of Content
– Damage to Content
Harming Events and Circumstances:  By no means comprehensive, these things should be accommodated by your DAPR policy and planning process:
– Environmental Events
Weather

Snowstorms
Floods
Lightning
Tornado
Hurricane
Rain

Natural Hazards/Danger

Fire
Drought
Landslide
Contamination
Epidemic
– Deliberate Acts of Disruption
Terrorism
Sabotage
War
Theft
Arson
Disputes
Cyber Attack
      Hacks at Random (HaR)
      Competitor Hacks (CH)
Malware, etc.
– Utilities
Loss of electrical power
Loss of gas
Loss of water
Oil shortage or unavailability
Loss of local or National communications system
– Equipment and Systems
Internal loss of power
Loss of air conditioning or heating
Production, plant, or equipment failure (excluding IT)
– Information Security and IT Equipment
Exposure of sensitive content
Damage from Cyber crime (attacks, hacks; as above)
Damage to content and/or systems from malware (viruses, keystroke monitoring, tracking software, malicious code to destruct data, etc.)
Loss of content, or loss of access to content
IT system failures
Loss of connectivity to the Internet
Loss of eCommerce capability
Unavailability of e-mail
Damage to main business system(s)
– Other
Legal issues
Mergers or acquisitions
Emerging and impacting business, health, and safety regulations
Workplace violence
Public transportation, public utility, neighborhood hazard, loss of shipment, freight, and other like-issues that can impact employee availability, product availability, etc.
Negative publicity
Employee morale
Any of these things represent a threat to the effective conduct of business.  Remember that in addition to the core-business systems that you use and "see" every day, there are other systems supporting your business that you may not think much about.  You need to reestablish e-mail connectivity to the world.  You need to reestablish any eCommerce, web traffic, and presence that you have.  You've got to get voice communications going, and you need to reestablish customer service endeavors.  You may need public relations, or perception management, help in communicating the organization's status to the public.
Also, don't overlook the fact that following disaster, DAPR does not go away during the challenge of continuing business:  you must reestablish your backup and recovery scheme:  For example; if you're in a new location, you may need new solutions partners, etc.
NP:  Zeppelin boxset.  Amazing.