Sep 29 2011 8:20AM GMT

Profile: David Scott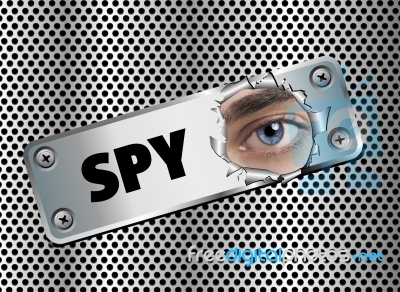 Staying ahead of threats and potentials is the name of the game today…  in the realm of risk, unmanaged possibilities become probabilities.  Therefore, manage your security.
Cyber espionage, the unauthorized surveilling of data or outright theft of it, is a problem in virtually every part of the world utilizing computers and harboring electronic content.
However, what's happening in China is quite another thing… and may even point to what's coming to the U.S. and elsewhere.  I hope not.
Security experts warn travelers to China that contents of smartphones can be ripped off in seconds.  "I've been told that if you use an iPhone or BlackBerry, everything on it — contacts, calendar, e-mails — can be downloaded in a second. All it takes is someone sitting near you on a subway waiting for you to turn it on, and they've got it," said Kenneth Lieberthal, who is a former senior White House official for Asia. 
In the matter of laptops, you must realize that the Chinese government owns all of the networks – making it very easy to monitor and capture everything going in and out of the country.  Once you jump onto a transport for e-mailing and web browsing – you may as well assume you've been compromised.  Many travelers to China have resorted to disposable phones and rented laptops – free of any sensitive data.  Other folks store data on thumb drives, and only use that data on stand-alone computers, completely offline.
And yet, China's embassy spokesman, Wang Baodong, says, "It's advisable for all international travelers to take due precautions with their computers and cellphones.  China is not less insecure than other countries."  I do think he meant to say 'China is not less secure than other countries'… but the former may indeed be true.
Equal concern for networks and corporate data back home is evidenced by a 2008 incident where Chinese malware was inserted into visitors' cellphones by remote means.  The cellphones were then carried home, and subsequently infected servers in the U.S.  Thus, there is enormous potential for danger of compromise to all manner of environments.  Amazingly, but perhaps not surprisingly, intrusions have been discovered at the State Department and Defense Department, and those intrusions are alleged to have been from China.
When traveling, consider using a rented laptop devoid of sensitive info.  Work offline with discreet data stored on thumbs.  Consider a rented phone.
If you don't feel you have particularly sensitive data on your own devices, feel free to take your chances.  However, for corporate business travelers, be certain to protect your patents, ideas, and information. 
And, it's not just China that presents risks.  For U.S. readers, I would advise that any travel outside the U.S. be done with circumspection.
On this day (Sep. 29th):  Scotland Yard is formed in London in 1829.