Dec 1 2011 12:21PM GMT

Profile: David Scott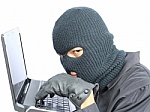 Well, I guess it already has.  But an interesting opinion was rendered recently regarding the United States' position regarding cyber crime.  According to Trend Micro's global CTO, Raimund Genes,  the US' lax security standards are facilitating cyber crime in the public cloud.
Cloud adoption and loose standards regarding online banking show serious security flaws, according to Genes.  In fact, he states, "The US has no sense about data security, and I could be very brutal there."
This isn't particularly good news for those individuals and organizations who harbor their content, and even processing, in the cloud, by virtue of various solutions providers.  Often, these folks have no idea exactly where their information is – relying on the providers' discretion and standards… and whether those standards comport with current and best practice can be anyone's guess.
When security lags in one area, it often creates a lax situation in evolving and debuting areas.  For example, a looming vulnerability involves Near Field Communication (NFC) – a brief description about NFC and then an example:
NFC allows simple transactions and data exchanges between wireless devices in close proximity.  It will likely support regular use of smartphones for making payments.  Already many of the smartphones on the market contain NFC chips; the chips are capable of containing credit card information, and a simple wave of your phone near a retail cash register's reader, for example, will be a fast and effective way of making payment.  No more digging for, and swiping of, a credit card.
However, Genes warns of this arena too:  The use of NFC by credit card companies, again in view of lax security standards and measures, is a "security disaster," in his words.
As individuals and organizations grapple with rapidly changing IT issues, such as cloud computing and storage, and NFC communications, be certain to examine and qualify your providers and procedures.  Update security policies, and update your security checks.  Remember:  You must lead threats, in closing vulnerabilities, and in thwarting crime.
When hiring service providers and solutions partners, be certain they're on the most responsible security edge possible.
NP:  Soul Burnin', Red Garland, jazz24.org