Oct 30 2012 5:35PM GMT

Profile: David Scott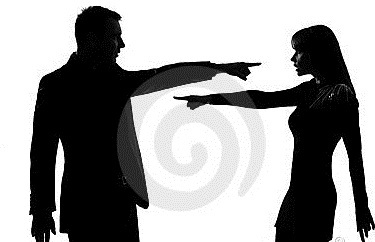 [Please see earlier parts of this series, below]
When we receive criticism, we generally have a sort of internal evaluator – we immediately know if the criticism is warranted, and thus constructive.  Call it a gut feeling.  Regardless, when receiving criticism you must always ask yourself:  Is there merit in any, or all, of this? 
Generally speaking, we know criticism is valid if we hear something from more than one person or department; if the originator of the criticism knows a great deal about the subject; and if the originator is known to apply reasonable standards of behavior.  The criticism is motivated by a desire to help, and provides solid suggestions or directions for positive change. 
When you receive constructive criticism, and the criticism is accurate, the best response is, of course, to agree.  You should summarize the criticism so that the deliverer is satisfied that you heard him or her accurately.  Ask questions as necessary – be certain that you understand the criticism.  As necessary, ask the deliverer how they would improve things, or what improvements they need.  Thank this person for bringing matters to your attention. 
Handling and Responding:
  When you are the recipient of constructive criticism, you should:
  1)      Understand the criticism.
  2)      Ensure the deliverer knows you understand.
  3)      Know exactly what needs to be done to improve your work or the situation – in other words, know what is necessary to meet expectations.
  4)      Arrive at a consensus for a course of action.
  5)      Thank the deliverer for their direction, suggestion, advice, etc…
  6)      Make the improvements, fix the problem, change behaviors, etc.
  7)      Participate in follow-up, or check back with the deliverer to confirm that everything is satisfactory. 
In the case of process or behavior-driven criticism, we've all been a recipient at some point; whether we're Business or IT, whether we're senior or staff.  Remember that everyone deserves to be managed, so in essence, everyone deserves to be criticized.  We all need guidance from time-to-time.  For the most part, we're making good faith efforts within the scope of our knowledge, time, and other resources – but we can't see and do everything at once.  Whether you are on the delivering or receiving end of criticism, always remember that part of supervision is Super Vision.  The critic has the luxury, generally, of flying above the trees and having time to look at an overall perspective.  The deliverer too is generally the person who has the big picture details in advance of everyone else, and can best sense the necessary corrections to course.  Comparatively, the recipient of criticism is generally the person down in the trees, handling things on a more granular basis, focusing on things that are directly in front of them.  With this perspective in mind, there is no reason for the recipient to take umbrage at properly delivered criticism.
Keeping this perspective in mind helps the critic to make criticism more palatable for the recipient.  Criticism becomes less of a "see-saw"; each party on opposite ends of an issue, one side up, and one necessarily down.  Rather, criticism becomes a lever that both sides puts their hands on, in order to wield it in the same direction for better outcomes.  Criticism becomes a mutually employed tool, exercised with equal effectiveness by both parties. 
Criticism should be viewed from all angles as a "win-win-win" undertaking:  a win to the critic; a win to those critiqued; and a win to the organization.