Oct 30 2012 5:25PM GMT

Profile: David Scott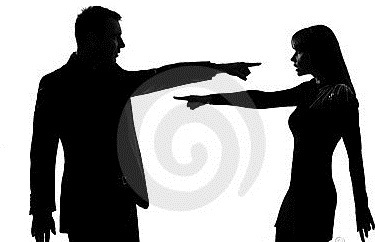 [Please see earlier entries in this series, below, if you haven't already]
Whether behavior is deliberately negative or simply wrong because of ignorance, we need to expose the behavior to the individual or team.  This also acknowledges the critic's awareness of the situation in the recipient mind.  When instigating a change in behavior, we find ourselves in the position of talking to an individual, or team, about performance or conduct that can be interpreted as an overly personal criticism.  Actually, this criticism is rather personal.  In terms of the individual, you are criticizing the person's behavior, and that is central to the person.  Even a performance review of a team, in a team meeting, can cause members to view criticism on a personal rather than a business basis.  It is important to make the delivery so that it is truly received, while at the same time maintaining its focus.  In other words, you must make the point without rankling the recipient – otherwise you risk the recipient's erection of a defensive barrier, which inhibits effective communication.  How to best achieve this?
Again, it's best to start with a positive.  Highlight something that you like about the person's character or recent behavior in handling a situation: 
     "John, I've received a lot of compliments on your support at the desktop.  Accounting was especially happy with how smooth the upgrade to the payroll software went.  Several people complimented you – your care and concern insured that they were able to work effectively in processing last week's payroll.  I do need to make you aware, however, that just recently several people have complained of a sort of arrogance on your part.  Specifically, you've been telling quite a few people lately that you're very busy, and that you'll 'get around to them when you get around to them.'  Have you said that to people, and is it possible you've been rude?"  [Here, we would pause to confirm whether John felt that this was an accurate assessment of his behavior].  "John, there is no excuse for rudeness in the support arena – ever.  Generally speaking, people will engage others based on how they're treated.  Working on a friendly basis, no matter how difficult the circumstances, is a heck of a lot better than the alternatives.  So, being busy is ok.  But failing to provide people a courteous estimation for when you can help them is not.  Most will be reasonable if you can at least give them a general indication when you can get around to them.  If you're feeling pressure you can also ask the team for help, and you can solicit my help in balancing your load.  You need to make an immediate adjustment to your attitude so that you don't create the wrong impression amongst the users.  I don't want to see you damage your reputation, as people trust you and generally compliment you.  I know the Accounting project went well because you kept everyone informed during delays, and since everyone felt informed they were very pleased with the way that went.  You'll find people much more cooperative when you keep them genuinely informed.  We all either help or hurt the department as a whole through our attitudes, so let's all give each other a break and put our best face out there.  Thanks, John" 
Let's note here that we're discussing constructive, justified criticism, so we're stating as a given that John was actually rude, was a normally courteous employee with a history of positive work, and needed exposure to his behavior so that he could take corrective action.  (Note:  In cases where a productive employee suddenly loses efficiency, or starts to have behavior problems, we definitely want to find the source of the problem.  It may even be something outside of the workplace.  If someone doesn't respond to constructive criticism, then we cross the threshold into formal counseling; here we're focused on how a quality staff best delivers and handles criticism).
Expose Negative Outcomes:  When criticizing behavior, it is essential to point out the actual negative outcomes, as well as the inevitable future ones, that are sown by negative behavior.  Frequently, an individual is not aware that their behavior is negative, or can be perceived that way.  In John's busy state, he probably thinks he is helping himself by letting people know that he is harried and not immediately available (when in actuality he is hurting himself).  Also, his communication, as empty as it is, will nonetheless set a flag in his mind; that is, a belief that he set some kind of expectation in the user's mind.  They know not to expect me any time soon. 
What's missing is his appreciation that his communication is coming off as uncivil and unhelpful – which erects a barrier to the transmission of actual information in either direction.  In his case, no information is following anyway:  "I'll get around to you when I get around to you."  "Great," the user thinks, "I know not to expect you soon – but when can I expect you?"  No useful expectation is being set in the users' minds. 
So, the critic must first expose the present condition of behavior; show the liabilities of the behavior; next describe the corrective behavior; and then discuss the benefits yielded by the amended behavior. 
For criticism of behavior or process, constructive criticism should do four essential things:
1)  Expose and acknowledge any existing quality in behavior or a process.
2)  Make sure to expose and address the real issue.
3)  Express exactly what needs to be done to improve the situation – and
4)  Provide follow-up.
Following Up:  After delivering criticism, you need to do a very important thing:  follow up.  Even if you are made aware of the result of your critique from some other source, it is important to show the recipient of the criticism that it was a professional communication – and therefore, you as the critic need to provide a direct closure.  You show that the criticism's motivation was due to a vested care and concern for the issue – not just an opportunity to exert power over someone, or to "pick on" somebody.  The follow-up can happen as an assignment; for a recipient to report to the critic upon completion of something.  It can also be a "drop-in" session on the part of the deliverer.
An Example of Follow-Up:  Debbie, thanks for working to correct those reports for Marketing we spoke about last week.  Marketing is very happy now.  They can proceed with their sales forecasting.  The follow-up helps to certify that we're communicating on a business-basis, not on any kind of personally motivated agenda.  It helps the listener's internal voice anchor the context as business:  That was important; Marketing needs accurate information.  I'm glad I was able to tell my supervisor that the marketing reports were corrected and that everything is ok.  It is a further acknowledgement for the criticism's importance, and shows that the critic had weighted that communication with importance.
When the recipient is able to provide a positive answer regarding his or her effort in making an improvement, and in supporting an issue, they get a positive feeling in that they:
1)      Made an improvement.
2)      Met the deliverer's (in this case, the supervisor's) expectations.
3)      Met others (in this case, Marketing's) expectations.
4)      Were recognized for their effort.
Proper follow-up acknowledges that responding to criticism with positivity and improvement is necessary and worth it in this organization.
Never issue criticism without a follow up.  Lack of follow up can undermine authority and respect – respect for the deliverer and respect for the process.  The recipient can be left to think that the matter wasn't truly of consequence in the deliverer's eyes, or that the matter isn't an overall priority (which it is, if it merits criticism).  Lack of follow up will generally weaken future communications of this nature.  It will contribute to a lack of focus and gravity the next time constructive criticism is delivered.  Follow-up also provides an important opportunity to praise the recipient's efforts (assuming expectations have been met).
Next:  Receiving, handling and responding to constructive criticism