Oct 31 2012 1:09PM GMT

Profile: David Scott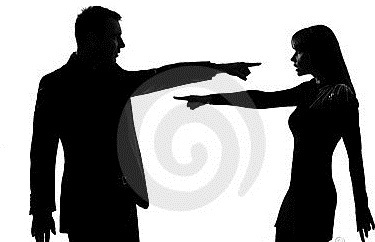 [Note:  We're going to pick up with our sequence in the coming days, in order to close our criticism discussion with examinations of Destructive Criticism, and something I call 'Cloaked Criticism.'  But today, let's peg a reminder regarding criticism's special peril in the business-technical realm.  Be sure to see earlier entries in this series, below…]
Communication has suffered in the electronic age.  How can this be so?  After all, we've expanded our options for, and the immediacy of, access and communication:  Through e-mail; instant messaging; voice-over-IP (VoIP); access to web content; near-instantaneous transmission of large documentation sets; transmission of graphical and motion content; online meetings; online demonstrations, wireless communication, etc.  We're communicating more than ever – aren't we? 
Perhaps – but maybe we're just communicating more often – not necessarily communicating with more or better information.  For Business, we may merely be increasing the raw amount of communication – not necessarily enhancing the informing-content of what we're communicating.  It's useful communication that counts in the business sense.  The irony is that as we've expanded the width and immediacy of access and communication, we have found that we can no longer control discretion.  To some degree too we've obliterated a natural, "built-in," time for reflection and careful crafting of communication that existed with letter writing and hardcopy document preparation.  We've enabled the  "firing-off" of hasty, poorly constructed e-mails, and other text-enabled messages, which may not accurately convey that which we're trying to express.  We open the door for misinterpretation.
In years past we had more face-to-face meetings – we could readily assess an expectation for discretion based on who was in the room.  We also had non-verbal cues, and the "real time" of collaborative assent, and dissent.  Even when we communicated in remote methods, we often had a reasonable control to whom we imparted information.  For example, we phoned discreet parties.  In cases of documents and letters, we understood that physical recipients could control physical copies.  There were no guarantees, of course, but there were many circumstances where we could make reasonable requests and assumptions.  These former methods also had built-in time to care and reflect as we crafted those communications.
We now have little or no control on discretion when we communicate electronically.    If you send an e-mail to someone, you cannot know to whom he or she will forward that mail.  Even if they are the soul of discretion, you cannot know for certain that no one will take advantage of unauthorized access to that e-mail.  Instant messages can be intercepted too.  Whereas the interception of physical mail or documents often left evidence of such interception, the interception of electronic communication often leaves no real trail.
Another liability of electronic communication is the sheer volume of it.  Ever more sensitive communications are conducted remotely via text.  You cannot be certain how a recipient will interpret, or misinterpret, your communication, yet you may not have the luxury of waiting for a 'face-to-face' in today's high-speed world.  Recipients may become angry at something they perceive, but which isn't actually "there."  Perhaps in your haste you've sent an inelegant, or poorly thought-out communication.  Perhaps you even deliberately sent a missive that you immediately regretted sending.  Misunderstandings can become, simply, a "text-enabled" miscommunication due to the lack of time for reflection.  The same goes for any other electronic communication. 
For this reason, prudent people and organizations are very circumspect in their communications these days.  This obviously applies to criticism.  The effective management and use of criticism is an absolute must within the realm of electronic communication. 
The reality and perception must be that all communication is being made on a "business forward" basis; this lessens the opportunity for misunderstandings and misapplication of suspicion.