Nov 23 2012 1:46PM GMT

Profile: David Scott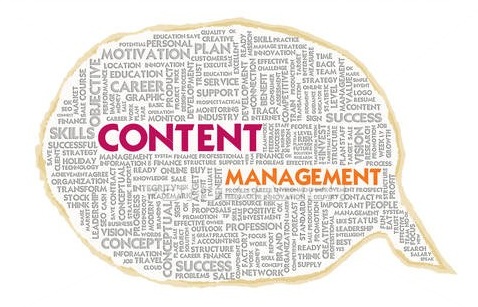 Business success requires the ability to develop, acquire, secure, make effective use of, and dispose of, information – content.  Content is simply the information that your business contains, or harbors (as to the latter, harboring can be thought of as a virtual containment – such as in The Cloud).  To start with, there are two basic categories of content: business content and non-business content.  Within those are two subcategories: appropriate, and not appropriate.  It's quite simple.
Most business content is appropriate, so long as it has value and relevancy.  Appropriate content is that information which is necessary in the pursuit and support of your business.  Non-business content is those things that aren't of direct necessity to business.  Much non-business content is tolerated, and some is even essential:  as a normal lubrication in your staff's managing of important personal affairs, and in the support of general employee morale.  In either main category of content, business or non, we'll see that inappropriate content can exist, and can pose extreme liabilities.  We'll define inappropriate content shortly.  We'll see too that there are even emerging perils to the efficient use of appropriate content.
We find that we must first identify content.  We'll explore its relationship to successful business, understand how to maximize use of content as a leveraged asset, define and minimize liability posed by all content, and learn the importance for disposing of content that has lost its value.  Once we have a good understanding to all of content management's implications, we'll examine ways to put a system of content management in place.  Different organizations will need systems of differing sizes and sophistication.  Therefore, a part of our discussion of systems will include your identification of a solutions partner – a vendor – and appropriate product. 
However, long before we get to the "system," we must have a thorough understanding of what content is, what a policy of content management really constitutes, and what the solution really entails:
The 'Solution' Must Solve
IT and Business have to keep something simple in mind.  Remember that the policy, associated process, and support system must represent a solution: everything must leverage as being helpful to Business.  This is a solution – not an empty burden.  Here, as anywhere, we cannot afford the false "solution."
     This solution must:
     1)  Identify and leverage existing, new, and accumulating content for maximum business use and success, 
     2)  Minimize liabilities involving: inefficient access and loss of business content; the unwanted accumulation of outdated content; the distribution of conflicting content; cost of storage; damage posed by unnecessary discovery and exposure; the unwanted accumulation of non-business and inappropriate content; and burgeoning overhead in meeting necessary regulatory requirements. 
     3)  Enable our ability to audit and report on content in an uncomplicated, fast, and effective way (in direct support to 1 and 2 above).
This will be a pairing of Business-driven policy and process with an appropriate technical solution; a further weave of business and technology.  We build a sound policy, we define our process, including the right-sized technical support, we train staff, and we manage content.  We complete a people, policy and process model: therefore we manage content by virtue of knowledgeable people, supported by a defined policy, supported by a sound process. 
    … So – how do we get there?  Like most things, the devil is in the details.
Next:  A Divide That Will Grow