Apr 19 2013 9:07AM GMT

Profile: David Scott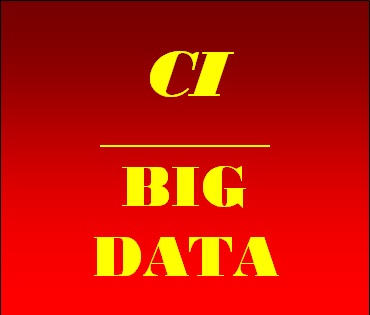 Increasingly, BIG DATA means leveraging more than just an organization's internal data.  No matter how effectively you shatter the walls of discreet internal systems, and begin to make sensible blend of enhancing and mutually reinforcing content, you're still not optimized for the use of data if you ignore what is readily available out-of-house.
External Data:  This data too is enhancing, and mutually reinforcing, in terms of your organization's best exploitation of knowledge to be had.  How can you afford to maintain some measure of ignorance, when you can't count on your competition to do the same?
In other words, you cannot count on competitors to not exploit public domain knowledge – ripe and ready for the pickins'.  Competitive Intelligence (CI) is the leveraging of internal and outside data (when relevant to any specific need), in creating and using BIG DATA; subsequently  leveraged for the organization's advantage in the market.
Recognize that we're discussing the legal and ethical procurement of data.  This is not corporate espionage or spying.  It is not hacking and breaching.  To be clear, CI most emphatically is not Competitor Hacks (CH), which has been discussed here, perhaps branded for the first time as CH at The Business-Technology Weave.  (CH is also mentioned here, and here; you can see articles at the surrounding dates for security in general).
CI is availing ourselves of knowledge (data, content) that is all over the web, in public records, newspapers, blogs, forums, company's-own reports, and various companies' web presences, and all the exploitable information there.  Also ripe for inclusion to CI big data endeavors can be info gleaned about an org's own customers, suppliers, solutions-partners (vendors), and so forth.  Also recognize that CI means that you (your org) must monitor what both you put "out there," and what others do.
Applications exist, and are being progressed, that build and deliver coherent and highly relevant content by pairing internal content with external content.  Be aware, however, that CI is leading to the deliberate creation of misinformation in order to mislead, and to make CI utilizers look foolish, or to make bad forecasting, bad decisions, etc.  CI involves a certain wariness – but true business always requires careful use of resources, and careful forecasting, careful decision-making, and careful progressions.
The CI realm requires the same level of care and vetting.