Nov 29 2012 6:14PM GMT

Profile: David Scott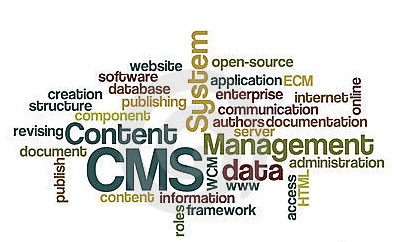 [Note:  You may wish to visit the beginning of this series by scrolling down several articles.  If landing here brought you to a solo-article, Google "The Business-Technology Weave" and scroll]
The Content Manager
We've established background regarding content management.  Let's introduce one more important thing:  a content manager in the form of a qualified person.  Increasingly, Content Managers (or if you prefer, Records Managers) are operating within a certified discipline.  Most if not all of the standards regarding the general duties of a content/records manager are detailed on the web.  Organizations that are about to embark on a full-scale content management solution and system should hire or delegate a content/records manager at the outset of the project.  This person also is a logical choice for this project's selection as project manager.  As with all projects, make this selection carefully: It is this person who will drive the organization's qualification for selection, implementation, and use of a system.
 The "System" of Content Management
Instituting management of content where there has been no real management is a daunting challenge to most.  There are so many forms of content, in so many differing structures, in so many different places, within the authority of so many different individuals and departments: Yet, if we can understand one area, we can understand them all.  The principles are the same. 
Let's gain an understanding for the management of unstructured electronic document content first (your word-processing documents, spreadsheets, presentations, and any other unmanaged electronic, unstructured, data).  This is an area that most organizations tackle first – and, an area that is frequently most in need of control.  We can say that unstructured electronic documents take this priority because, conversely, structured (database related) content is at least managed to the degree of their native applications. 
We can also afford to prioritize electronic documents over hardcopy assets in most cases.  This is because there is a comparative advantage regarding hardcopy content:  ordinarily, it at least exists where you can see it.  Because hardcopy content is physical, you have a better chance of at least sensing where common subject matter exists.  We can point to a file cabinet and declare:  "Those are accounting records."  And, "There are more accounting records over there in those cabinets."  It is more difficult to do the equivalent with electronic data. 
Our understanding of the methods employed for unstructured electronic documents – and lessons learned – then position the organization to effectively take on other areas of content, in-turn.
Electronic Document Management – A System of Control:  Think of content management as an establishment of control over data by enriching it.  We enrich data by assigning information "tags" to individual electronic content – to individual files.  These tags mark the file according to what it contains – that is, according to its content.  Once tagged and so marked, an associated application system can grab and assemble that data with other data.  This enables and simplifies our research of data; and enables our ability to report on data for administrative purposes.  This tagging (enriching) of data is effected through the assignment of metadata to the individual document files.
Metadata has been described simply as data about data.  This is a great definition for our purposes.  Metadata tags are based on the subject matter and other general attributes of the specific document's content, and can include such information as:
      – Document Title
      – Category (or Categories; based on Taxonomy)
      – Author
      – Abstract or summary info
      – Access (permissions)
      – Usage history
      – Keywords (dates, places, individuals, etc.)
      – High-value concepts
      – Disposition date (archive and/or destruct triggers)
The real power comes when metadata is automatically applied to documents, records, web content, and other digital assets according to a schema, or template.  Various templates contain prepared metadata for each condition of content in your organization, according to policy.  These prepared templates are then assigned to electronic workspace folders – much like those already in your network environment. 
When you create content, and file it in a relevant folder based on content's subject matter, the metadata is automatically applied to that document.  A dialog box with default descriptive (enriching) information tags pops up.  The document's creator accepts the metadata as is, or can manually edit specific fields of metadata.  Once accepted, the metadata is tagged to that document, and it becomes managed content.  When we query data based on content-criteria that is available through this metadata, we receive all relevant documents which satisfy our query – in a fast and comprehensive way.  The structure that supports the linkage of metadata templates to folders, and which supports all other action and reporting utilities within the managing of content, is a data Repository. 
The Repository:  The Repository is a component part of the vendor-delivered, overall content management solution.  User action is taken on data through their normal native applications – a word-processing application in the case of a word-processing document, for example – but with the added benefit of the Repository's control and enhancements to data (such as the metadata tagging).  Further, an allied Content Management software application accesses the Repository to perform content management and administrative functions – such as finding, reporting on, and taking disposition on content.   
Various vendors may have differing names for it, but essentially a Repository is a vessel for data.  As desired, it can mimic your current network structure of folders and permissions.  This way, it will present a familiarity to users as they negotiate for files, and save new files.  In this regard, the Repository is relatively transparent – but it brings with it several very important utilities.  The Repository represents the achievement of a specialized, central, storehouse of data.  It not only will have a similar structure of filing as a network hierarchy, the Repository will facilitate proper filing and control of new content as it gets created, according to subject matter.  It manages data's security.  It maintains and facilitates reportage and action on data so as to enable oversight.  It does this in a very efficient way, removing this burden from the content's creator and the organization at large.  The Repository is the key by which content can be found, accessed, used, repurposed, reported on, and actioned for administrative oversight.