Sep 27 2011 7:51AM GMT

Profile: David Scott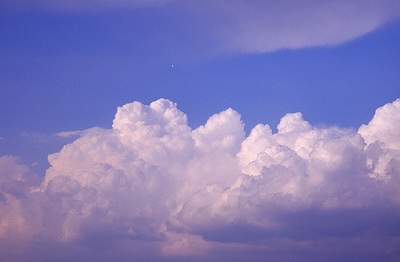 Should we migrate to the Cloud?  I hear this question frequently, particularly from small and mid-sized business.
Cloud solutions can provide robust, internet-based, IT solutions absent the need for heavy capital investments in infrastructure.  Too, there is the ability to scale according to business growth and change:  necessity for new storage capacities and scales of processing; perhaps demands from personnel for sophistication in the handling of systems' related process – things the organization may lack, and which the Cloud provider can offer.
Of course, the question must be asked:  What of security?  Anything in the Cloud is not within the "four walls" of the organization.  (An org may, of course, have multiple locations – but here the "four walls" concept is a metaphor, vis-à-vis the fact that data and process are now harbored outside any direct physical location of the organization).
One bellwether worth watching is the banking industry.  Banks, like any responsible organization, are constantly on the watch for means of enhanced productivity – and here the Cloud has ready offerings.  Whether it's infrastructure savings, operating expenditures savings, or new cloud-based business models, the goal is to best leverage the mix of private, public, and community-based resources that are in the Cloud.
Of course, banking is wary, because of data's location, and the potential influence on steady availability, and the necessity for rapid recoveries in case of loss or corruption.  Data's integrity, related issues of confidentiality, and means of authentication are also concerns.  Banks, and perhaps you too, are leery of outsourcing customer data to third-party Cloud providers and operators.
If you're considering any measure of move to the Cloud, take a hard look at various providers.  Assess their history, client base, and financial stability.  Also examine their functionalities and services levels:  Look into their ability to integrate data and process across various platforms and through a variety of cloud services.
On this day:  Sep. 27, 1905, the first published blues composition goes on sale – W.C. Handy's "Memphis Blues"