May 2 2013 10:38AM GMT

Profile: David Scott
Saw an interesting app with real appeal and practicality to boot.
It's called City Lens, and it's meant to give you an augmented view to what's around you.  Simply by using your phone's camera, you can display restaurants, shops, museums, services, etc., around you, with icons and text to tell you what each entity is.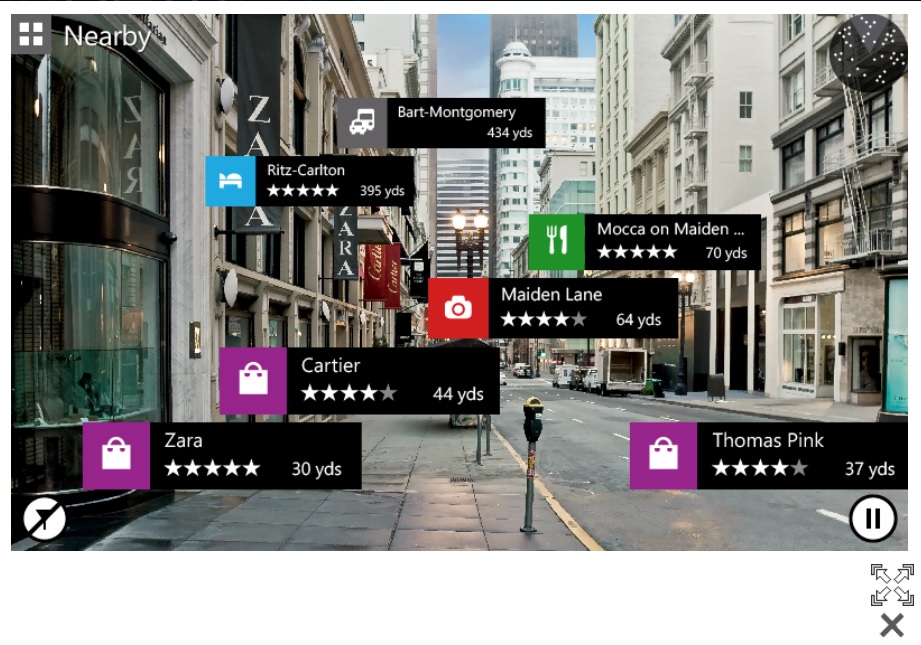 Just tap the icon that's overlayed on the view in front of you for more info.  You can share info with friends and also get directions.  Very helpful are reviews, hours of operation, contact info…  You can tilt your phone upright and receive options for List or Map view.
City Lens' utility leads to a natural wonder:   Given the confluence of Big Data, new efficiencies in data density, rapid processing, the proliferation of public information on private individuals, and facial recognition technology, can it be long before you point your camera down a city street and have contact/background info on every person in view?
That day will come.  It'll be awhile yet.  And… it's kinda scary.