Aug 21 2012 9:09AM GMT

Profile: David Scott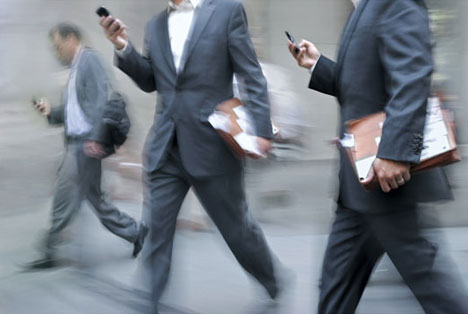 The "Consumerization of IT" (CoIT) is a fairly new buzz-term in the enterprise IT realm. 
CoIT is the implementing of consumer technology to business – whether business has sanctioned any particular thing, whether it happens on an informal basis, or even in breach of policy in the form of work-arounds. 
In gaining a full understanding of CoIT, it may be best to (1) review the phenomena of "Bring Your Own Device" (BYOD) practices, policies and issues, and then (2) discuss CoIT. 
In recent years, organizations have begun capturing the ready population of consumer-oriented, personally-owned, mobile devices for business advantage.  Organizations can affordably modify existing mobile apps for various personally/employee-owned devices and, of course, procure new apps – either off-the-shelf, or via their mobile apps provider.
The advantage is that there are no capital acquisition costs in procuring devices – they already exist in pockets, on belts, in purses, etc.  There are, however, risks for any organization that builds significant operations and support on personal devices:  The org does not own nor fully control them.  There are issues of security, acceptable use, updates, loss prevention, and so forth.  These are addressed in strong operational and BYOD policies – but some risk remains, of course.
But utilizing assets that are not under the direct control of the organization has been drifting into other areas:  These areas comprise services such as storage, data management, and the easy acquisition/utilization of freeware, as well as commercial apps.  Other areas include the use of social networking for all manner of enablements:  aforementioned services as well as marketing opportunities, communications channels, and content provision/availability. 
Overall, think:  The Cloud. 
This drift into, and pluck from, The Cloud has resulted in a "rain" of sorts – delivering all manner of enablements to the ground zero of the organization; where it conducts its business –  in both a real and virtual sense.  (As but one example:  DropBox).  Thus –
In Part II:  We'll identify CoIT challenges, examine ways to secure the environment in the face of these, and how to best manage things going forward.