Aug 16 2011 10:58AM GMT

Profile: David Scott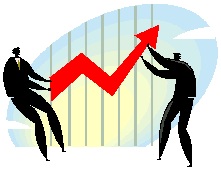 Ok, it's really only Part IV.  I promise, this is the last part of this series.  (We'll follow on with a quick "IT Deficit" article – just to be fair – in the next days.  Also, please see Parts I, II, and III, below, if you haven't already).
But this is very important, especially for SMB:  How many IT departments are producing reports from end-user applications that should be produced by someone in the business element?  How many IT departments are orienting incoming hires for entrenched business software – the specific use of which is better explained by someone that is in the business department making the hire?  (IT can concentrate on security orientations).  How many IT departments are breaking out, coding and tracking mobile connectivity charges for business?  Aren't those an administrative duty better performed by someone in Finance or the actual departments?  I've seen all of the above, and have set a number of organizations on a more efficient footing…
In other words, look for situations where "filing cabinets" have been delivered, but where the duty of "filing" is not being effectively picked up out in the business arena.  Making effective use of technology is a profit-enhancing lever, and the user community needs to "file" effectively.  Do what is necessary: deliver training, place the expectation, and let Business set up and run their "filing cabinets."  This frees IT to fulfill its obligations in other rapidly expanding arenas – Security, to name one.  Content Management to name another.  Planning and fulfillment on future, accelerating, business and technical requirements to name more.  Let's look at one additional example on the Business side of the equation before we look at some IT challenges.
A Business Deficit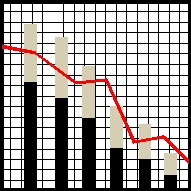 Recently, a business director approached to introduce himself to me.  After his name, his very first words were "I'm 'computer-illiterate'."  He went on to explain that he would be IT's "best customer" because he required frequent help.  He joked of being proud on mornings when he could just remember how to turn his computer on.  He had a smile on his face, and he most likely thought that his confessed ignorance would be seen as a friendly, non-threatening, sign.  But, it was dismaying – as his 'illiteracy' turned out to be true.
He was also positioned critically; his department relied on external technical subscription services and critical agreements with solutions partners in forwarding the organization's business.  Working with this person, although he was nice enough, presented difficulties.  So, how is it that, in this new millennium, a person of otherwise high standing still has a comfort level in divulging ignorance regarding Information Technology matters?  For one thing, he possessed power:  He was a C-level executive.  But in this day and age, this ignorance is an extreme limitation for any organization, regarding any job or position. 
Thought of another way: Suppose you approach your CFO – you're new to the organization.  You're a department head, a business leader, someone who is expected to set an example – a manager, director, or even a VP.  You smile and make a confession:  "I sure hope I don't have to prepare or balance any budgets around here – I'm 'financially-illiterate!'"  In fact, I can't even balance my own checkbook!  Numbers just aren't my thing."
Every organization's managers are required to maintain budgets and to know how to manage them.  Presumably they are hired with some basic skills:  knowing how to add and subtract, and having some common understandings of basic budgets and the required accounting principles.  Just because a staff member doesn't work in Finance & Accounting doesn't mean they'll never have to perform some nuts-and-bolts finance and accounting.  Likewise, it is not too much to expect that managers and users have some basic computer skills, and specifically, some close-fit skills regarding the organization's specific applications and tools. 
That expectation is quickly morphing into the outright need that these people understand and promote their own use of technology in its relation to the business.  After all, most people who enter an organization that has a Business-Technology Weave are the sort of people who have computers at home, or have used them in school.  No one is allowed to get away with "computer-illiteracy" any more, or even a stagnant appreciation of technology.  Your organizational culture must evolve to one whereby users and managers are imaginative thinkers when it comes to using and growing the organization's use of technology.  They should employ the same imagination and judgment when partnering on the use and plan of technology that they use when partnering with Finance on the organization's budget.
Most of you are there; but I imagine we've all dealt with laggards at various strata of the org.  HR needs to sanction and enforce the appropriate expectations for training and all persons' modern qualifications for occupancy in The Weave.
NP:  Who's Got Rhythm, Gerry Mulligan/Ben Webster, jazz24.org