Apr 13 2013 12:00PM GMT

Profile: David Scott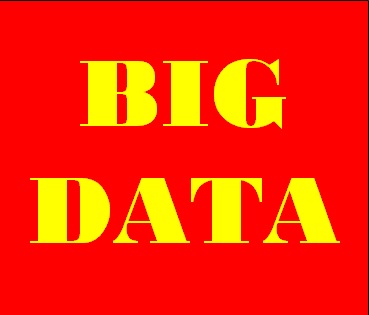 BIG DATA is becoming well-established at big organizations.  But it is coming rapidly to other orgs as well.  If your organization's enterprise has not yet captured the advantages in leveraging BIG DATA, it's time to at least get familiar with the concept, and to get it onto your planning schedule.
BIG DATA reigns in data that has become too big and too disparate:  The days are fast closing for any organization that harbors data in a plethora of discreet systems.  That is, vertically isolated databases supporting enterprise-core business systems, e-mail systems, accounting systems, personnel systems (HR), order systems, discreet CRM, and so forth.  BIG DATA shatters walls and allows inclusive datasets in response to queries and calls for comprehensive information regarding specific entities:  clients, competitors, concepts, projects, forecasts, analysis… name any type of informing content (information) that your organization has, and BIG DATA serves up that information in a cohesive and collective manner.
BIG DATA serves Business Intelligence, and BI is huge.  BI essentially is the intelligent use of data that is leveraged across and through dispersed systems that are internal to the organization.  The sources are your organization's assets – but too often, incomplete content is delivered in poor service to actual needs.  Business forecasting suffers, analysis suffers, forward progressions suffer.  Reporting, survey, and intelligent thinking are ill-served by virtue of the fact that much data gets overlooked – it's hidden.  Consider:
"The world is full of obvious things which nobody by any chance ever observes."  ~ Sherlock Holmes, The Hound of the Baskervilles
Indeed, Sherlock:  "It is a capital mistake to theorize before one has data.  Insensibly one begins to twist facts to suit theories, instead of theories to suit facts." ~ A Scandal in Bohemia
"Data!  Data!  Data!… I can't make bricks without clay." ~ The Adventure of the Copper Beeches
Remember –  Data and its related management and use represents a major investment:  You must achieve the proper return-on-investment (ROI)  – and that ROI is dependent on doing something productive with that data, which means you must leverage it in the most efficient and effective way possible.
Your bricks – projects, reports, deliveries, forecastings, analysis, products, services, progressions, protections, et al – are going to require more than data.  They'll require complete data – and that's taking on a whole new meaning:
You need BIG DATA.
Next:  Competitive Intelligence (CI) – Leveraging external data