Apr 23 2013 2:55PM GMT

Profile: David Scott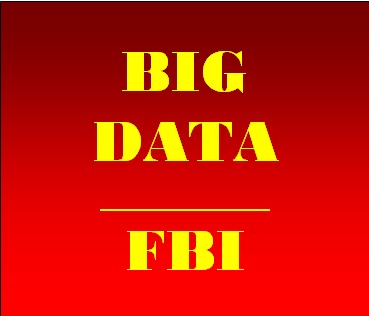 [Note:  Nothing in the following post is meant to be a criticism of the FBI's agents – those people are supreme, and I thank all of them for the job they do.  But as to the executive management, and government bureaucrats and politicians, it's a fair question to ask:  What year are these people living in?]
The events in Boston were horrific and, as trite as it sounds, I express my condolences to the victims and families of those killed and injured.
I was further impacted by Krystle Campbell's mother, Patty, and her statement.  I won't belabor nor detail her heart-rending appearance on camera, not long after the bombing, but she said something that I… "took away" for lack of better words.  Actually, she said many things in that regard, but one thing in particular made me think:
She mentioned Krystle as having "worked so hard…" – she was achieving, she was living, she was motivated.  It made no sense to her mother that someone like Krystle can be gone due to such senseless circumstances.
And again, it sounds trite, but I thought:  How often have I wished that I worked a little harder?  Whether to stick to my exercise regime, to eat right, to deliver a little faster to a client, to get along with family members, to get my damn lawn mowed, or just giving someone a hand – whatever it is I've got going.
Whatever it is you've got going:  I'm lousy at preaching, and I'm often lousy at living, but why don't we all work a little harder?  In remembrance of Krystle, we can strive for a bit more excellence.  Let's do better.  I'm not exactly the sensitive type, but knowledge of Krystle and her life came to me through terrible circumstances, but perhaps she lives on if someone out there does something good by virtue of Krystle's ethic and hard work.  And somebody please –  maybe even me, maybe even everyone reading this – please do it on a consistent basis – and if that happens, can Krystle really be gone?  That sounds trite, a little stupid, and perhaps naïve.  But it's all I can offer at the moment – and it's weak.
Well, in a crazy way, that brings me to the FBI and Big Data – 'cause I sure am getting tired of terror.
Major news organizations, like this one, have asked:  Why did it take four days to find the Boston bombers?  They had the elder brother, Tamerian Tsarnaev, on file – having been warned by the Russian government (no less) that he had radical ties, and was a potential terror risk.
As Peter Foster, US Editor of the U.K.'s The Telegraph so succinctly puts it:
"I'm not sure what the FBI equivalent of Google is, but surely "Boston + terrorist + jihad watch list + Muslim Community" should have thrown up the name "Tamerlan Tsarnaev."
Within hours of the bombs, the FBI should have had ready access to records of people in the Boston area that had anything terror-related in their backgrounds – which of course this guy did.  Here, the FBI didn't even have to do a "known associates" scrounge – they'd have seen that the younger brother was a student – and would have gone to the campus, and found the guy in the gym!  Or at that campus party he went to – in the days after the bombing.
Foster again:  "Even more staggering is that when they did eventually isolate Tamerlan and his younger brother Dzhokhar from the hours of CCTV and smartphone footage taken at the race – a process that took three precious days – even then the FBI didn't make the connection."
In my book, I.T. Wars, I actually discussed back in 2007 the FBI's failures with their VCF (Virtual Case File) system – a project that was so screwed up it was abandoned even though it was mounted specifically to meet the challenges of the post-9/11 world.  It was superseded by a system called Sentinel, which has its own problems.  Do you know, in more than 25 years in high-level IT, I've never abandoned a project?  I spec and mount them too well.  And, I've written Project Management Frameworks for Fortune100 enterprises, as well as the Pentagon – so it's not like I haven't had challenges during my career.
I'm sure many others here too harbor similar records.  People in IT take pride in being empirical, and in fitting technical solutions to whatever the business at-hand is.  Can we get simple Big Data concepts implemented at the FBI, and other government agencies that work in harmony, to thwart terror?  –  and, when bad outcomes do happen, can we please make more efficient responses?
There's also reportage that the FBI missed the elder brother's trip to Russia due to a misspelling on a manifest of some sort.  Even Google coughs up 'near-enough' suggestions when I do searches, and make typos.
To repeat:  This is not a criticism of the FBI's agents – those people are supreme.  But as to the executive management, and government bureaucrats and politicians, it's a fair question to ask:  What year are we living in when Big Data is not making already known data serve us best?
To our government and key agencies I say:  Please swing Big Data for all it's worth.  And, just to note, this is not a "Big Brother"-type nightmare.  This is the effective leveraging of data the government already has.
Make it work.