May 15 2013 4:20PM GMT

Profile: David Scott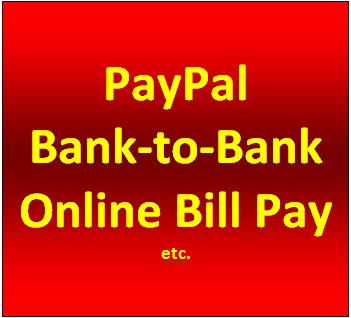 What's an 'asset bubble'?  We'll see in a minute, but first, some background…
Ever made a payment online?  Of course you have.
I now pay my credit card bill online.  I don't do an automatic payment – I like some measure of "hands on" control.  But I know this:  Once I execute a payment to my card company, by clicking 'Submit,' I receive a confirming text message to my phone nearly instantaneously.  I'm talking about a couple seconds.
I pay my car insurance online.  When I execute payment, I get an e-mail confirmation almost immediately.  Within a minute, easily.
Same for cable.  Same for power.  These transfers (both in terms of money, and communications) happen with a speed of execution that is extremely efficient.
Not so for certain other transactions.  When I initiate a transfer to my bank from PayPal, I'm advised that the funds will be in my bank account between 3 and 5 days' time.  Meantime, my PayPal balance is 0 (or down by whatever amount I'm transferring).  So, where's the money in the meantime?  And why can the transfer not be immediate, as in the former cases above?
When I do a bank-to-bank transfer, I receive a similar counsel:  The money will be in my other account in approximately 3 days.  Meanwhile, the originating account is debited – but there is no credit (yet) on the other end of the pipe.  Where's the money?
Well… it's obviously in some kind of limbo.  That money does exist:  It's not vaporized while "in transit."  However, wherever it resides, you can bet it is making money in the form of interest, or lending itself to investment.  How?
Just consider the one case – that of PayPal:  They are transacting money all over the world.  PayPal is handling money in the millions, likely billions, of dollars.  At any given moment in time, PayPal has a tremendous amount of money in limbo, suspended between various accounts during those 3-to-5 day delays.  This represents an 'asset bubble' and that pool of money on a balance sheet is a resource:  That resource of money is earning interest, or funding investments – at least, it seems to me.  Meantime, you wait for your money to transfer at the speed of… well, something other than electrons.
This would seem to be a newsworthy story, and a ripe area for a little legislation.  A 3-to-5 day delay is not necessary in vetting the transfer of money.
What do you think?