Dec 27 2012 10:13AM GMT

Profile: David Scott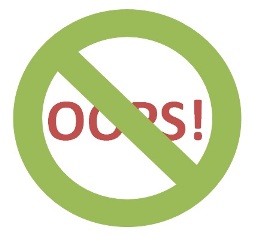 In continuing from yesterday (below), we find that most project problems – not all – but most can be avoided, and any others that pop up can be minimized.
In achieving outright avoidance of most problems, any project needs only a few simple things, leveraged at the very outset – (It is imperative that IT managers, directors, and supervisors [such as HelpDesk, for example]) adhere to this – as well as all business-related people. C-class executives are at the very crux of these matters, and they must be fully vested in these principles too. Be sure to have:
A clear definition of business goals and the related solution(s). The more empirical and on-target you can be, the more you can minimize function creep later, and changes in scope. Adding functions, and widening the scope of the project later has catastrophic affects on your budget and, it bears mentioning, the working relationships of all involved. Do your due diligence in spec'ing the project at the outset – who and what does it serve? ID the elements of business, the departments, people, processes, products, services, customers, compliancies to regulatory authorities – everything.
Identification of valid approving authorities for all stages and deliveries, as well as ID'd authorities for supports such as budget, personnel, sanctioned changes where necessary.
Have a solid system for approving and tracking changes. This can be a shelf-solution, or an internal, custom, sophisticated system – but be certain to have something in place. Systems vary in sophistication, but I've seen many small orgs with tiny budgets do some pretty weighty projects using spreadsheets. The important thing is to adhere to solid communications, early identification of problems, and total buy-in from everyone on changes. That means approving authorities, all involved business and IT folks, and those directly implementing the adjustments and changes.
Manage risk very carefully. Remember: In the realm of risk, unmanaged possibilities become probabilities. If you're worried any particular bad thing can happen, don't risk its manifestation – discuss it at the project meeting table, and alert stakeholders and sponsors where necessary.
Again, due diligence up front is leveraged and makes for smooth projects – define goals and objectives and you'll be fine. Remember too that, whether you're a certified project manager or someone just piloting because you're in the chair, it's best to practice on some smaller-scale projects before tackling big ones. Before your first core, mission-critical, upgrade – start with something a little more limited in scope: A new HelpDesk ticketing software, for example. Pilot a project to update Windows, or MS-Office, or the like.