Dec 26 2012 2:46PM GMT

Profile: David Scott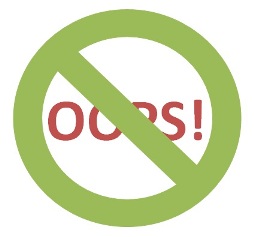 Upon entering any project and its allied management, whether you're the titular project manager, or one of the subordinate leaders of sub-elements of the project, or a member of the  project staff, or a business player, you need to recognize common mistakes so as to avoid them.  Watch for:
Poor identification of the critical path:  Know where you are, where you're going, and how to get there.  Seems simple enough; but simple isn't the same as easy.  In knowing where you are, get all of the necessary resources clearly identified and committed:  Personnel; budget; clear identification of goals – with direct tethers to stakeholders and responsible parties.
Poorly crafted and overlooked milestones:  Be certain to have a realistic hierarchy of goals and deliveries identified.  Once identified, define them well, to include having them in the right order; for example, if a part of the project requires more bandwidth, and another element is a bandwidth upgrade – get the chronology right and do it in the right order.
Lack of Comprehensive Stakeholder Involvement:  Many projects go awry due to a failure to get executive buy-in.  Particularly for IT personnel, determine:
Who are the stakeholders that will "play fair"?  Recognize your strengths, and conversely:  Who has a vested interest in old systems, and who might therefore engage in foot-dragging, or a begrudging engagement?  Are there departments, and therefore players, who might be vested in protectionism and jealousy?  Are any departments "silo'd" that might feel an "outside" project is impinging on their judgments and latitude?
Particularly for projects that bridge "sister-and-brother" agencies, companies, partners, etc., this can be of concern.  Be certain to document "buy-ins" and all agreements – no matter how informal some promises seem to be.  Handshakes and smiles are good – but get it on paper where possible.  Remember:  The most peril can lie outside the legally specified and documented realms.
Broken Communication and Hobbled Collaboration:  Many projects suffer from poor communication, both formal and informal.  In the case of the former, project meetings rely too much on "feel good" accommodations and agreements that are not tied to empiricals, and which are then poorly documented, or not documented at all.  Empirical measures, tied directly to concrete milestones, themselves fully-sanctioned with strong sponsors, are essential.
So, always determine who is doing what, and who has agreed to and sponsored those whats.  Speak directly and accurately in meetings.  Make sure that all accommodations, adjustments,  and agreements are fully understood.  Be certain that adjustments and course-corrections do not violate larger project principles (principles in service to the "local", specific, project – and that also do not violate basic project management practices).  Anything having dire effect must go to negotiation involving business stakeholders, budget authorities, and so on.  Adjustments to timelines, whether involving interim milestones or ultimate go-live, must certainly get on the table as soon as they look to be manifesting, for early involvement of business' attention, and a leveraged attention for best adjustments and outcomes.  Don't try to hide anything.
We'll continue and finish with some final cautions in our next article.