Apr 29 2013 4:01PM GMT

Profile: David Scott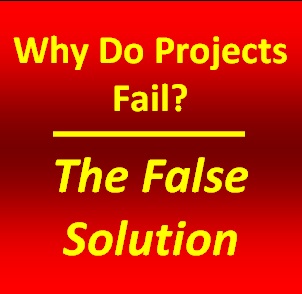 There are many high-profile projects that highlight the peril of the False Solution, with attendant lessons for local orgs (yours) from which to learn.  Let's consider the FBI's Virtual Case File (VCF) tracking system that I mentioned a few articles ago, and its ultimate failure in a little more detail.
The VCF was intended to automate a largely paper-based system of case files involving potential terrorists, targets, and allied information.  Former 9/11 Commissioner Tim Roemer had characterized the FBI's pre-9/11 case management as "index cards" and "typewriters."  That's pretty difficult to believe for 2001, but there ya go.  Clearly it was difficult to share and leverage intelligence in such an environment.  The FBI had a true need to implement a modern system that would allow agents and intelligence analysts to share information in the successful resolution of investigative work.  The overall goal of automation was a bona-fide need – the FBI had been criticized post-9/11 for "not connecting the dots" in time to prevent the attacks (essentially, they had an inability to manage and leverage dispersed content – information – intelligence).
Despite the necessary goal of automating the means by which to facilitate workflow, to search on information, to manage cases, and to provide reports, the FBI somehow managed to maneuver this project to a complete stall, and turned it into the ultimate "throw away."  For, while VCF was deemed "critical" to the war on terror, after four years and almost $300 million the FBI ended up with 700,000 lines of bug-ridden code.  The system was so dysfunctional and far-removed from business requirements that it was scrapped.  VCF has been replaced with a new project, delivered late last year – Sentinel – which (happily) survived despite fundamental flaws in project management and execution.  But back to VCF and those lessons –
The U.S. Department of Justice's Inspector General, Glenn A. Fine, released an audit that cited factors that contributed to the VCF's failure.  Some of them were:
Poorly defined and evolving requirements
Overly ambitious schedules
Lack of a plan to guide:

Hardware purchases
Network deployments
Software development
One could well ask: What served as their Business Implementation Team (discussed here in past articles), or did they even have something for that role?  Further, in looking at the list above, what was their Project Management Plan/Framework?  It was sorely lacking, or perhaps even missing.  It is actually quite easy to understand the FBI's failure here: ever more effort was expended on going back and fixing things versus effort toward moving forward.  They lacked an understood point-of-origin, crafted a false route, and never reached their destination.
Next:  Some insights.
NP:  Jimi Hendrix, Hear My Train a' Comin' – 12-string acoustic version.