Jun 22 2010 5:24PM GMT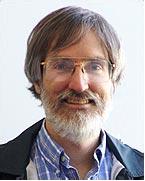 Profile: Doug Mueller
First, I want to extend a welcome to all who stumble across this blog.  Although I have been involved in mailing lists and writing white papers and papers in journals, this is my first stab at using a blog for sharing ideas.  So, we will see how this goes.
My goal is to have an open forum for the discussion of topics around the general theme of Business Service Management.  There is a lot of confusion and misunderstanding of this topic in the industry although there is also a lot of discussion and hype around it.  I hope to bring some ideas and examples to share with you about what I am hearing and seeing in the industry and from customers and where current and future thinking is about various topics around this topic.  I firmly believe that this is the future direction for IT and in fact for managing the business in general outside of IT as well.  Without a change, IT does not have a prayer of keeping up with changing technologies and with the increasing complexity of environments.
The goal of the discussion is not to push a given product or solution or company but to have a discussion about the topic in general regardless of what product you are using or you aim to use.  Yes, I have a history (doesn't everyone) and I will share that below in this introduction, but the goal of the discussion is to be discussing the topics around Business Service Management and not about a specific solution.
I expect topics to be wide-ranging.  They will be everything from business level discussions around IT transformation to discussions about key technologies such as the CMDB, Request Management, and various other ITIL processes to stories about customers who have embarked on this journey to best practices (and some worst practices too).  All will have a tie to the broader topic of Business Service Management.
There are some topics I will drive, but I want to make this blog interactive and encourage your participation.  If there are topics you have question about, please ask or suggest an area for discussion.  If you agree or especially if you disagree with a position, please comment so that we can have a discussion and share that discussion with others.  Often times those types of discussions are amongst the most enlightening information.  If you have examples of good or bad practices, please share them so everyone can benefit from the learning.
One thing I am sure of is that coming up with a constant flow of topics is often the hardest thing about a successful, long-term discussion and interaction about any topic.  I can use all the assistance I can get from your participation.
Finally, a bit about myself.  My name is Doug Mueller and I am currently working as a Corporate Architect at BMC Software where I am responsible for the architecture and directions of the Service Management process solutions and the Atrium (shared components) products.  I joined BMC Software when Remedy Corporation was acquired by BMC in 2002.  At Remedy Corporation, I was a co-founder and technical lead of the engineering team starting from the end of 1990.  Before Remedy Corporation, I worked at Hewlett-Packard where I worked on a variety of network management products ending with the initial release of the HP OpenView product.  I have a BS degree in Computer Science from California Polytechnic State University at San Luis Obispo.
So, a history of working in the system and network management space and a lot of exposure to the trends in the industry over that time and to working with customers — especially over the past 10 years — on what they need and see happening in the space.
I hope to be able to provide some useful information and that we can have a healthy and productive interaction.