Aug 9 2010 3:45AM GMT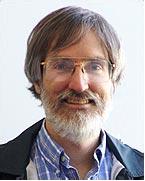 Profile: Doug Mueller
When looking at transforming the way IT works using a Business Service Management strategy, a big part of the discussion is around the word service.  It is used in many different discussions and there is a lot of casual use of the term for different meanings.  One of the biggest areas of confusion is around the use of the term Service Catalog.  Commonly, I hear the term used in the context "I need a service catalog to show my users and allow them to make choices".  However, this is really a discussion of a service request catalog rather than a service catalog.  The two are definitely related but they are quite different things.
So, is there one thing or two?  Is there really a difference?  If so, is it important?  What are they really all about?
Service Catalog
A service catalog is a list of all the services that are offered by/available in the organization.  These can be business services or technical services or personal services.  You can monitor them and measure them.  They are linked to applications and infrastructure that provides support for them.  They are key things supplied by your business.  Together, all the services are your business.
Let's say the business is about retail.  Some services this business may define include Consumer Accounts, Web Site Ordering, Retail Stores, Distribution, Vendor Management, and many others.  These are all examples of business services that are key to your business.  Internally, there may be services related to Employee Communication, Order to Cash, Payroll, and many others.  These are all internal services that are key to your business.
All of these things are collections of processes and procedures that allow you to accomplish some key aspect of your business.  Knowing they exist, their health, how they are performing, what in your environment affects them (and how much), and that they are available are all important to being able to understand the health of your business.
Service Request Catalog
A Service Request catalog is a list of anything you can ask or ask for within the organization.  They can be simple requests for information or requests for some action.  You can measure and monitor the response to a request but you don't measure the request itself.  Service Requests are tied to services — they are what you use to cause something to happen within a service.
Again, assume the business is about retail.  Some service requests might be Open an Account (tied to the Customer Account service), Close an Account (again, tied to the Customer Account service), Add a server to the web site server farm (tied to the Web Site Ordering service), or Check Payroll status (tied to the Payroll service).
All of these are a request to do something.  Take some action within the context of a service (or set of services) to accomplish some goal.  Run through some set of steps to cause some result.
So Why is the Distinction Important?
It may at first seem that all this is no big deal.  So what, service or service request, they are close enough.  But, the distinction is critical.
When you are talking about a service catalog, you are talking about the services your organization offers.  You need to know how they are connected, what things are related to them, what things depend on them, what they depend on.  You need to know if your business is running — and you know that by whether the services of the business are running.  You don't ask for a Consumer Accounts or an Order to Cash; but you do ask how they are doing and are they available.
When you are talking about a service request catalog, you are talking about that catalog of things that people can ask for.  The specific operations that request some kind of action.  You need to know what questions to ask someone who requests something, you need to know whether approvals are needed, you need to have the steps to take defined, and you need to orchestrate those steps to complete whatever the request is that has been made.  It is all about performing an operation to completion and the management of that operation.
In general, if you want to see your service catalog, you go to the CMDB and look for things of type Service.  Then, you can see how they are connected and how things affect each other.  Now, you should also be able to see the requests (requestable offerings) that are related to the services as part of the configuration data that is available.
If you want to see your service request catalog, you generally go to a Service Request Management (SRM) system.  This is the catalog that allows you to see what you can ask for (or order, or request, or whatever term you may want to use) and then track the delivery throughout the process.  All users will interact with the service request catalog to get things done.
Most of the confusion around these two terms comes with the user of service catalog when service request catalog is really intended.  When this happens, there is a lot of confusion about what a service means and how it is used and how it is part of the new way that IT is being managed.  Just remember, is it a business capability, a service, or something you ask for, a service request.  Keeping the two terms clearly defined and separate simplifies the thinking and the work involved around a service-oriented approach to your business.