Jul 8 2010 5:49PM GMT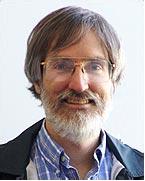 Profile: Doug Mueller
Over the past few months, I have been involved in a number of discussions about whether the CMDB is relevant in a given context.
The first involved a discussion of why bother with a CMDB, my team knows where things are and they know how things are connected so why bother with a CMDB.  Well, the CMDB is where you have data about what you have and how things are connected and how they connect to the business.  So, if that information is gathered together and available, you have a CMDB.  At that point, we are just arguing implementation details.  There is a "CMDB", it is just in peoples heads.
Of course, the risk with this approach is accuracy (how do they find out about things they don't know about), availability (folks do occasionally take time off and may not be available), permanency (sometimes people move on to new jobs), and many other issues.  The argument is that things are going OK so why do I need to change?  Well, things are often not really going OK even though it seems like they are.
Other discussions revolved around the CMDB in the context of the Cloud.  Things are changing too dynamically.  Why do I care where things are running and how they are connected — that is the job of the Cloud?  How can it keep up with the different definitions needed in the space?  How can it scale?  How does it in fact find out about some of the detail?
These arguments emphasize the increased requirement for the CMDB in the Cloud.  Without a formal mechanism to record your environment, what it really looks like, and how it is connected, how can you possibly effectively manage your environment?  How can you keep track of what is affecting your business and whether all your business services are up and available?
Discussions like these just emphasize how important it is to keep focus on what is important and not get stuck in the details.  It can distract you from the goal — to be able to manage your environment more effectively and efficiently.
The CMDB is all about
Knowing what you have
Knowing how things are related
Knowing how it is connected to the business
and having that data available to anyone (or any process) who needs it at any time.
This data is critical for you to be effective at running and managing your business.  Without it, you are wandering in the dark, struggling to solve problems, and making decisions without complete understanding of ramifications.  This is why the CMDB is one of the two anchors of Business Service Management.
Let's return to one of my favorite analogies for the CMDB — the card catalog in the library.  When you use the library, where do you go to find something?  The card catalog.  Where do you go to find related things?  The card catalog.  How the catalog is built, maintained, managed, defined, or loaded is not the issue (not to say it is not important or not something for whoever is creating the catalog to worry about).  The concept of that card catalog existing and what its role and purpose is in the library is the issue.  Think about what you would do if you wandered in and needed to find something and found that the card catalog wasn't there?  At least in a library there is some order to the madness so you could start hunting; but if you don't find it is it because it isn't there, it is checked out temporarily, or they don't have it?  In the world of business, things aren't in orderly rows with some level of organization that you can easily go and hunt for them.
Now, there should be discussions around what capabilities a CMDB has and how it is implemented.  There should be pressure put on vendors who are offering CMDB solutions to make sure that the functionality is keeping pace with what is needed.  If the CMDB is not able to keep up with its role, that means the implementation is not working in the context not that the idea of a CMDB is not relevant in the context.  Don't confuse the tool with the concept or the value of the concept.
The Cloud does not change the fact that you need to understand your environment.  In fact, it means you need to understand it even more completely and fully because you are making more automated and faster decisions on configuration within your environment than ever before.
So, is a CMDB relevant in the Cloud (or anywhere else you are trying to manage)?  Absolutely.