Jun 29 2010 2:44PM GMT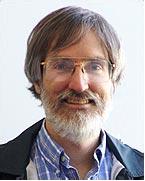 Profile: Doug Mueller
There are many tools and technologies and bits and pieces laying around that are all important to an organization that is looking at moving down the Business Service Management (BSM) path.  However, there are two parts that are the key anchors to any BSM strategy.  These are the two pieces that you build everything else around and that provide the anchor points for your BSM strategy.  They are
CMDB (Configuration Management Database)
SRM (Service Request Management)
First, the CMDB.  This is what you have, where it is, how it is related to other things, how it is tied to the business, and what are the impacts of things on each other.  In other words, it is all the things — physical, logical, conceptual that are available to you and that you are responsible for and that you need to know about.  These are things within IT or outside IT within the business as a whole.  But, all things that are important and relevant to your business.
It includes the services for your business and provides the link across your processes as they tie to services they are operating for.  And, since it is all about the business, everything you are doing is for some business purpose and so is tied to a service that is being offered to or by the business and so is tied to the CMDB.  It does not mean that every application must be rewritten to use the CMDB as its primary data store — that in fact would be a bad decision for most applications.  It does mean that all your processes should be CMDB aware in terms of linking to or being linked to by the CMDB.
Then, SRM. This is what you allow people to request and how to deliver those requests in as efficient and clean way possible.  It is demand management to allow you to understand what is being asked for and how delivery is going.  Done properly, it is the initiation point for all work done within your environment.  It is also the definition of how those requests are delivered.  One place to record how to deliver requests so that there is a consistent delivery of the requests.  One definition to maintain.  One place to go to optimize and automate.  One place to understand what delivery processes are costing and the time they are taking.
SRM is the one place for people to go.  It includes everything that they are allowed to ask for based on contracts/agreements (formal or informal).  It includes entitlement capability to restrict requests that are only available to certain people.  It includes an orchestration capability to allow calling one or more other applications or systems to perform the actual work to execute the request. SRM itself should not try and do work, you have systems out there that do that.  SRM is a coordinator and controller of the work to do by interacting with other systems and processes to have them perform their operation and report back on the result.
At the end of the day, these are the key to success in BSM.  All other processes — and there are many of them and they are important processes — are tied into these anchors.  All tools within the system either feed or are called by processes, so again, the tools are tied into these anchors.  Once you get over the initial reaction that it is all about two parts of the system and think about what you are trying to accomplish, it makes sense.  Your goal is to run your business (in as efficient and effective way possible) and to do that you need to know what you have, where is it, what it does, how it is important, what you can do to it, how it is done, and coordinating all of this.  This is what the CMDB and SRM do and it is what all the other processes and tools within your environment support.