Jul 23 2010 3:46PM GMT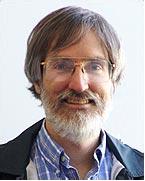 Profile: Doug Mueller
Business Service Management, BSM, is at its essence a way of planning and structuring how an organization performs its job.  It is about understanding that the reason that the organization exists is to work with the business to accomplish its goals.  Note that there is an important distinction between being a support organization and an organization that supports the business to do better business.
So, what does that mean?  This just seems like two different ways to say the same thing.  In a way, it is, but the reality is that the thinking that goes on in the two cases is different.  The distinction is a small but critical shift of thinking. 
Assume I am on the IT staff for a bank.  If I am a support organization, my thinking would be "I am an IT person and I have to run an efficient IT shop so I can supply good IT capabilities".  A valuable and laudable goal.  However, wouldn't it be more compelling for the business if instead I thought of myself as an organization that supports the business to do better business.  In this case, my thinking would be "I am a banker and my goal is to do better banking.  My role in supporting that goal is to be on the IT staff supplying IT capabilities.  But, what I am trying to accomplish in everything I do is how to do better banking".
A subtle but significant difference in attitude.  Is my job IT or am I a banker?  Am I just trying to do better IT with the expectation that it will help my customer or am I trying to do better banking and using my skills in IT to deliver better banking capabilities?  At first, this can be a hard distinction to grasp.  But, once that distinction is clear, it opens the way to really thinking differently about your role and about how work should be done.
Once you take a step back from technology issues and stop thinking about individual processes and activities, this is the essence of BSM.  It is a fundamental shift of model.  It is a new way of approaching the problem.  If everyone in the organization is focused on the same goals — doing whatever it is your organization is responsible for — there is no need to discuss alignment or interfacing or any of a dozen other such activities between a team and the business.  The alignment or interfacing is inherent because everyone is oriented on the same focus already.  Yes, people still need to talk and share data; but, it is now a discussion of a group with all the same understanding and goals rather than the formal summit between opposing forces (sometimes with different agendas) it often is today.
You can notice the change when IT is part of the discussion and decision making of the business rather than just getting requirements and directives.  IT is at the table working with other parts of the business to make decisions about the business and the direction that the business should be taking.
The idea here is not restricted to IT.  Every organization in the company should be thinking this way.  In some cases, that is automatic.  A sales team is focused on what the business does because that is what they are selling so no big shift for their thinking.  But, organizations like HR or facilities or any of the other support teams being focused on what the end business is about adds value to the overall delivery of the business.