Jun 25 2010 12:17PM GMT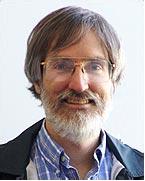 Profile: Doug Mueller
In many different conversations I have had with companies around the world, it has become clear to me that embarking down the path of Business Service Management is really embarking down the path of a fundamental transformation in the way IT works.  Just like occurred in other segments of the business in the past — whether it be finance with ERP or HR with the tools there — it is time for IT to mature.  The key is to do this transition effectively and efficiently and improve how IT works without disrupting the business.
Traditionally, IT has worked in a model where it is IT doing its job, sometimes with conversations with the business, but in general, pretty isolated.  There are lots of tools around to help IT do its job but not enough control and process to do the job effectively and efficiently.  There is a lot of data stored in many different stores but often there is little information available to management about what is really going on within the business.
Then, there are the challenges of knowing what you have, where it is, how it interacts, what it is used for and how to fix it if there are problems.  Often, this has been handled rather informally.  IT has relied on the "hero" culture where if there is need for data or an action to be taken, the answer is "Find Sally, she understands how that area works".
There are more and more technologies showing up within IT.  Those technologies are more dynamic and make changes to the environment more rapidly.  This means that there needs to be a more accurate and more complete understanding of the environment and a more organized process for managing the environment to be effective at managing IT.  There is no option to slow the pace of technology or to abandon older technologies.  That is simply not realistic.  IT needs to keep managing all the old technology and deal with the new technologies and do it with decreased budgets and higher expectations.
At the same time, IT needs to change the way it is thinking.  It is not about IT, it is about the business.  Everyone in the IT department should be thinking about how they are solving business problems and making the business run better.
Business Service Management is about changing the way IT does business.  It is about focusing on the business rather than focusing on IT.  It is about building a process-centric culture rather than a tool-centric culture.  It is about reorienting from hero-centric execution to standard process and automated execution.  This is a transition that is long overdue.  IT has spent time over the past 10 years helping other teams transform themselves and do business in new and better ways.  It is time for IT to spend some time helping themselves transform the way they work to do things in new and better ways.