Oct 8 2013 7:26PM GMT

Profile: Michael Tidmarsh
"This excerpt is from the book, Windows Server 2012 Unleashed by Rand Morimoto, Michael Noel, Guy Yardeni, Omar Droubi, Andrew Abbate, Chris Amaris, published by Addison-Wesley Professional, September 2012, ISBN-10: 0-672-33622-7. For more info please visit the publisher site: http://www.informit.com/store/windows-server-2012-unleashed-9780672336225
Chapter 1: Windows Server 2012 Technology Primer
In This Chapter
▶Windows Server 2012 Defined 
▶When Is the Right Time to Migrate? 
▶Versions of Windows Server 2012 
▶Improvements for Continuous Availability 
▶Enhancements for Flexible Identity and Security 
▶Enabling Users to Work Anywhere 
▶Simplifying the Datacenter 
▶Addition of Migration Tools 
▶Improvements in Server Roles in Windows Server 2012
▶Identifying Which Windows Server 2012 Service to Install or Migrate to First
With the release of Windows Server 2012, some questions immediately come to mind for IT professionals: "What's new?" "How do I leverage the new version of Windows in my business environment?" "How do I make the new stuff work?" The challenging part for IT professionals is that not only is Microsoft releasing a new operating system every couple years, but applications are being updated on a regular basis, and the influx of cloud-based technologies provide alternatives for organizations to choose their technology platform.
So, where's one to start?
The focus of this book is to identify what's new, what's the same, and what's the difference in Windows 2012 compared to earlier versions of Windows, and then drill down into tips, tricks, and best practices from early-adopter lessons learned for the planning, implementation, and support of old and new technologies built in to Windows Server 2012.
To start, Windows 2012 is built on the same base technology that Windows has been running on for years. Granted, Windows Server 2012 is now solely a 64-bit operating system, so there's no 32-bit version of the code, but much of the feature set adds enhancements in providing high availability, redundancy, high performance, and scalability for the enterprise.
With Windows Server 2012, Microsoft is shipping an entire platform based on a common code-base that includes Windows 8 for tablets and client systems through Windows Server 2012 for datacenters in enterprises. The similarities start with a common user interface with the new Windows Metro style menu, but that's about where the similarities also end. Obviously, client systems are targeted toward the touchscreen interface and user apps, whereas Windows Server 2012 focuses on datacenter and cloud-based back-end infrastructure.
This chapter provides an overview of what's in Windows Server 2012, explains how IT professionals have leveraged the technologies to improve IT services for their organization, and acts as a guide for where to find more information about these core technology solutions in the various chapters of this book.
Windows Server 2012 Defined
Windows Server 2012 is the next generation of the Windows Server operating system. Upon initial boot, shown in Figure 1.1, Windows Server 2012 looks like any other version of Windows relative to having a taskbar at the bottom and a console screen displayed. In fact, on Windows Server 2012, rather than booting to a blank screen, Windows 2012 boots to the Server Manager console. From Server Manager, an IT professional can add server roles, configure server settings, and launch management tools, which are all things that are done by the Windows administrator.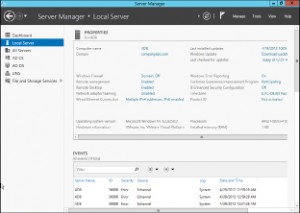 FIGURE 1.1 Windows Server 2012 desktop screen.
However, as mentioned, Windows Server 2012 has the Windows 8 "Metro" interface similar to what is shown in Figure 1.2, and as such, the Start button is no longer on the bottom left as it has been "forever." Instead, a "charm" at the bottom right of the screen pops up a series of quick launch buttons (including ones to search or configure settings on the system). Chapter 3, "Installing Windows Server 2012 and Server Core," and
in Chapter 18, "Windows Server 2012 Administration," cover the Windows Metro style interface in more detail.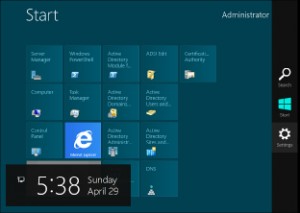 FIGURE 1.2 Windows Metro style interface in Windows 2012
Under the surface, though, and covered through the pages of this chapter are the new server, datacenter, cloud-based technologies, and capabilities built in to Windows Server 2012.