Jun 28 2010 8:25PM GMT
Member Batye agreed to review Tom Gillis' book, Securing the Borderless Network: Security for the Web 2.0 World. Interested in free review copies of books? Keep an eye on the forums, or e-mail me at Michael@ITKnowledgeExchange.com and let us know you're interested. We might have something up your alley! -Michael Morisy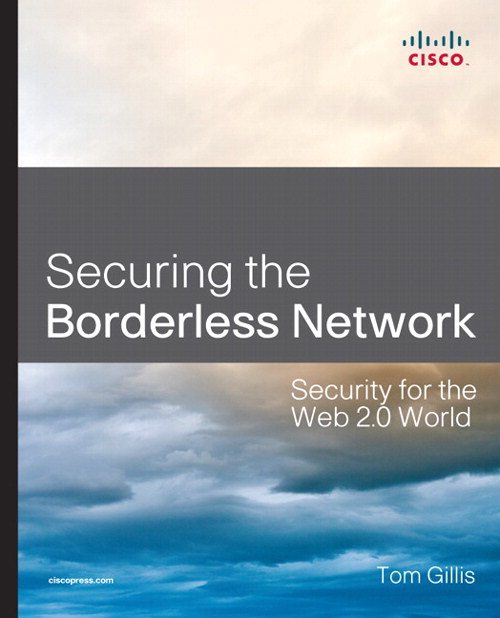 This is a small book, but it makes a big impact. Mr. Tom Gillis is very knowledgeable on networking security and he's put together a great book that what should be on the desk of CIOs and IT managers everywhere, using layman language to explain technical concepts and giving the reader an easier time grasping the important ideas that drive modern network security.
Gillis covered a lot of ground in a concise, clear manner, producing a "Bible" for IT Network/Security pros, and it's a fun read for technology geeks everywhere.
By nature of my work as paranoid network security admin, I never get bored, and the book offers a lot of new threats to watch out for, particularly with all the new ways workers can connect their new toys to my network 24/7, running from iPods and iPhones to the latest malware attacks, but the book offers plenty of tools and ideas to combat these threats.
It's also worth noting that the book explains where traditional approaches to network boundaries are dead and gone, which often makes it almost impossible to protect data whether it is static or dynamic, and the pace of evolution for cloud computing and related processes and services means security hasn't always had time to catch up.
This book clearly identify these problems of the IT Security with excellent examples and interview excerpts from real enterprises.
One of the negatives, however, is that Tom Gillis is an employee of Cisco and it natural for him to promote Cisco technology/future development ideas, and it's important to keep in mind that there are other options out there; as in this life you have a few Bible versions, like translations from Aramaic language (if I was Cisco employee I would do the same way!).
I do like this book and highly recommend it to my friends and co-workers in the field of IT Network Security.
Disclosure: The publisher of the book provided a free copy for this review.